4,500+HP Water-Cooled endurance pro Mod engine!
NOT just for cooling in between rounds but real world drive this engine anywhere on pump gas water jackets!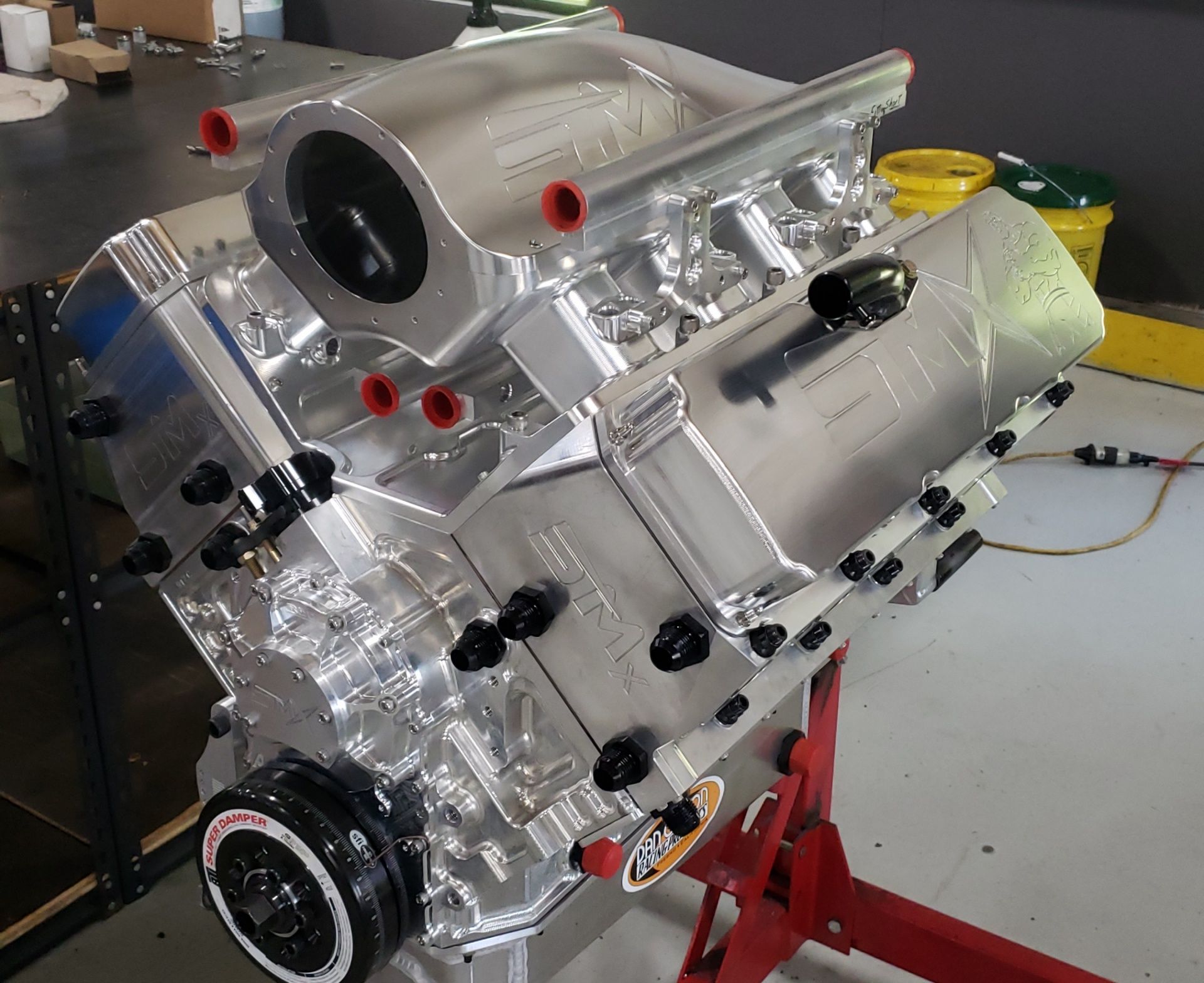 In January 2018 I decided I needed to build the first fully water jacketed all billet engine that could utilize all the rock solid proven parts of the 481X! After 1 1/2 years of development I am proud to release the SMX engine.
This Engine uses all of the 481X common parts like valve train, cranks, sleeves, cams, lifters, intakes, gear drives, everything, all the readily available parts the ProMod guys use and have on hand.
You must use our block and heads together because I have moved 1 bolt hole from the common 481X
Rock solid, bullet proof and Proven now with water jackets for all other applications that need water cooling!
(Below is NOT the final cooling passages)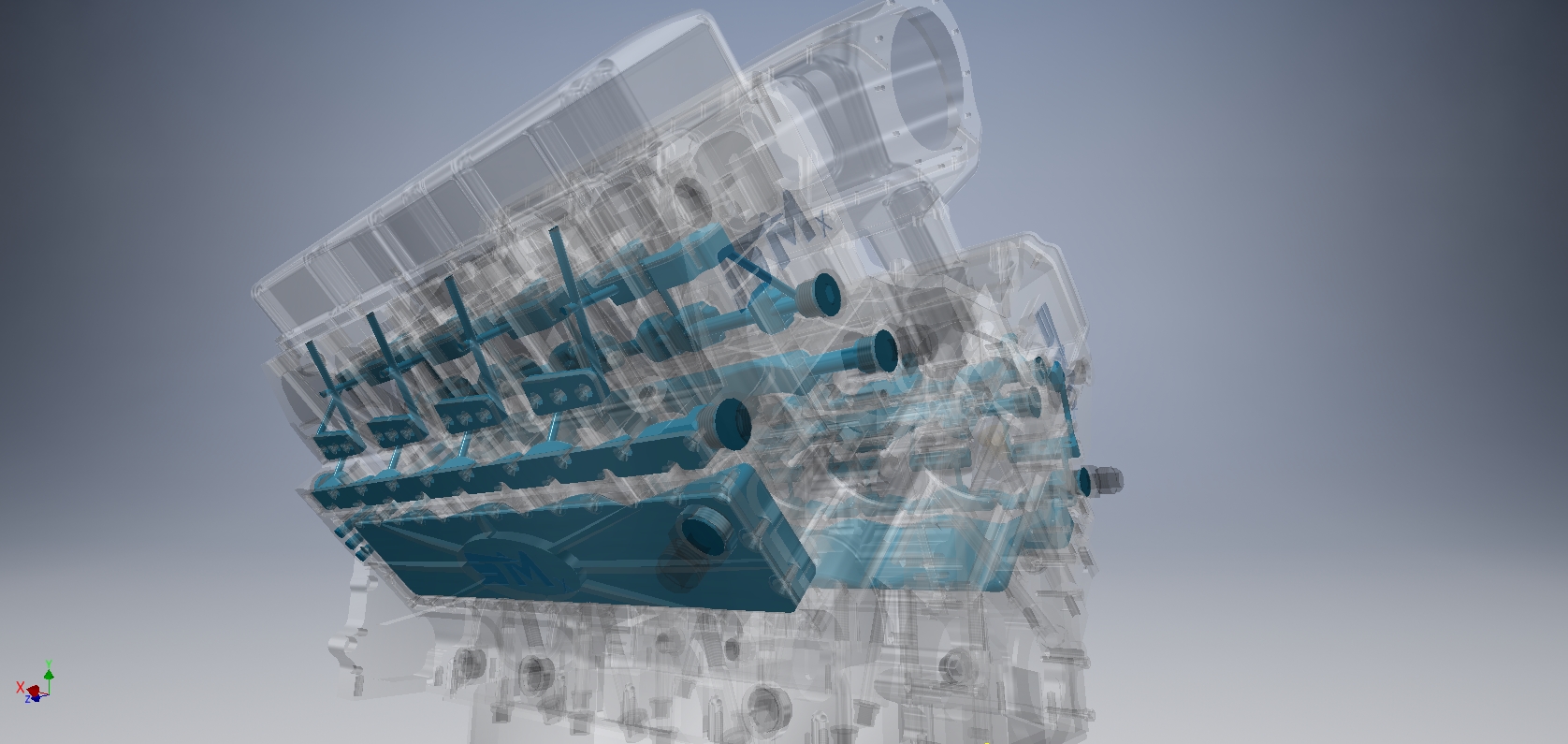 1) Blocks and heads available for your engine builder to finish
2) Complete Super Charged engine packages available
3) Complete Turbo Charged engine packages available
4) N/A and N2O combos also available
Call for you specific pricing
Blocks start @ $14,500 Finished machined
Heads Start @ $8,800 machined ready to assemble
Complete engines Intake to oil pan Start at $72,500
Power adder packages range from $25,000 to $38,000 for EFI, power adder, ignition system, dyno tested and tuned ready to run.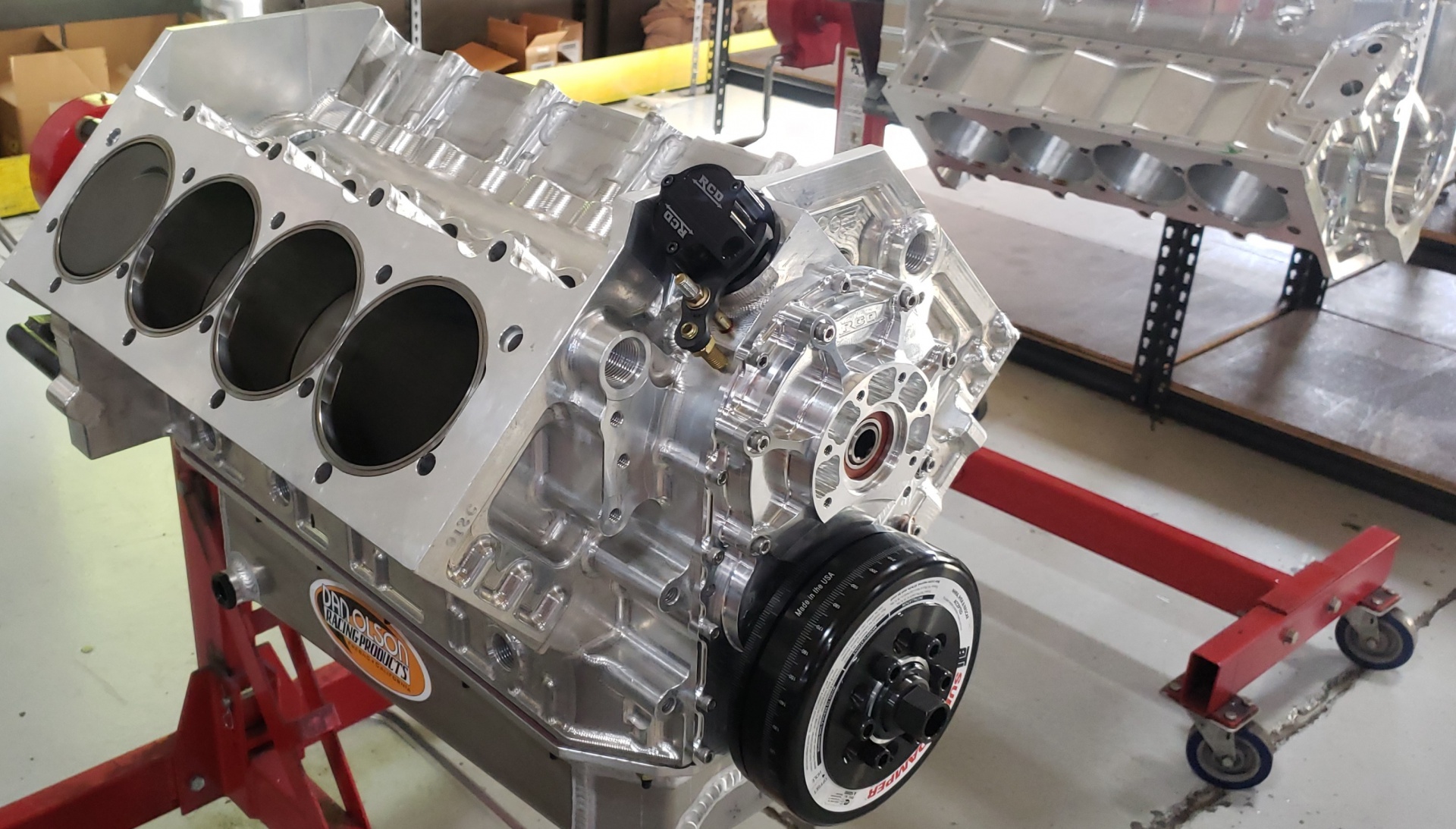 MASS Amounts of Water SMX Block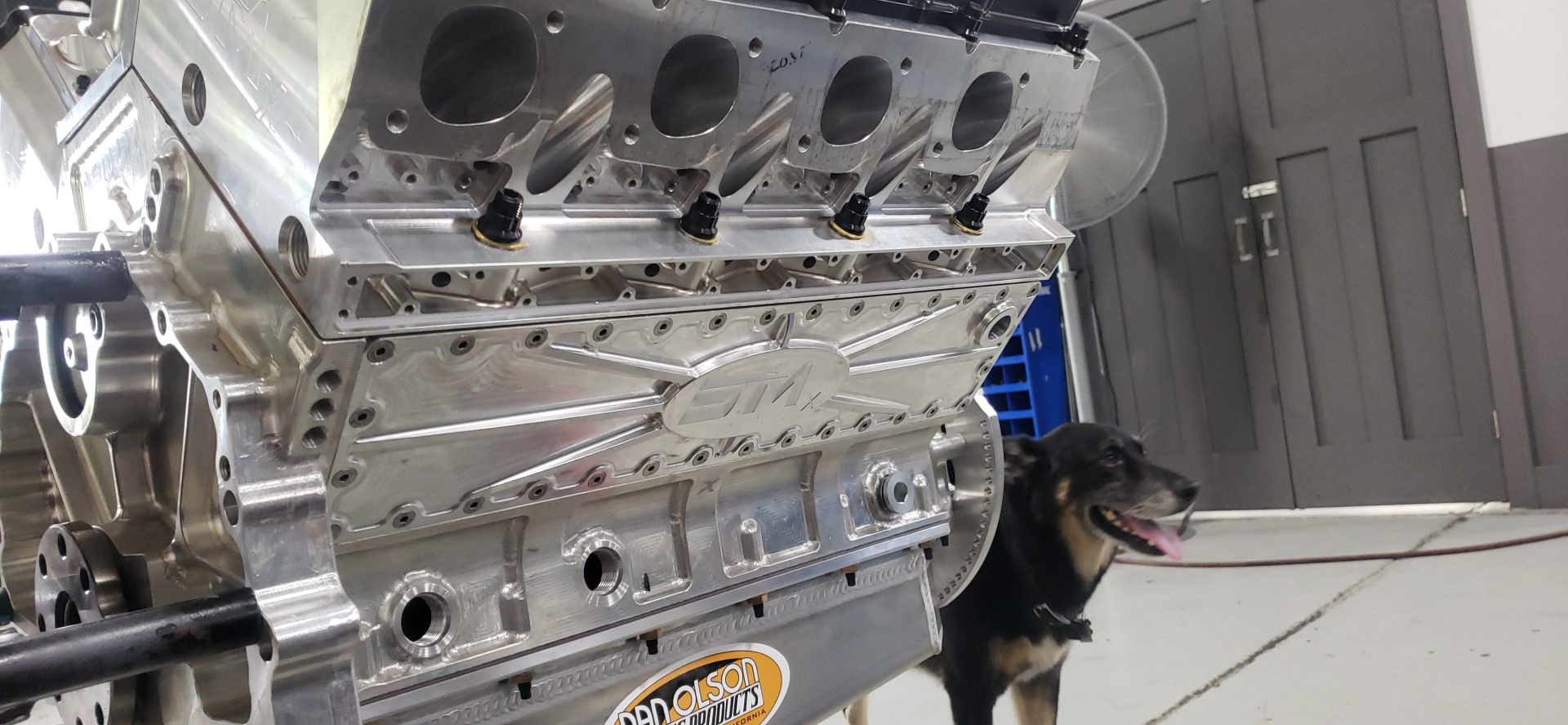 Oil drain back ports in the block for heads and turbos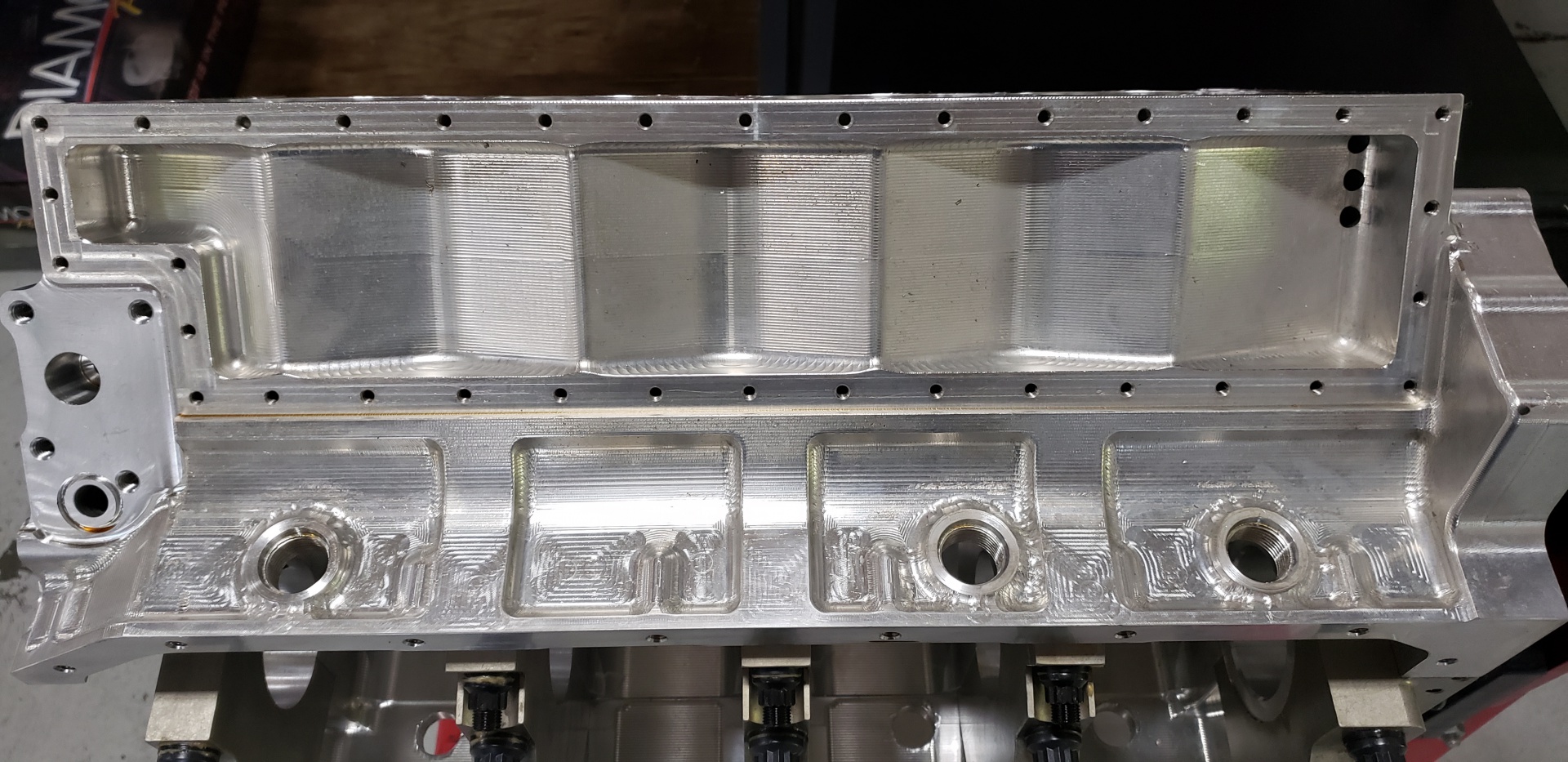 Lifter options available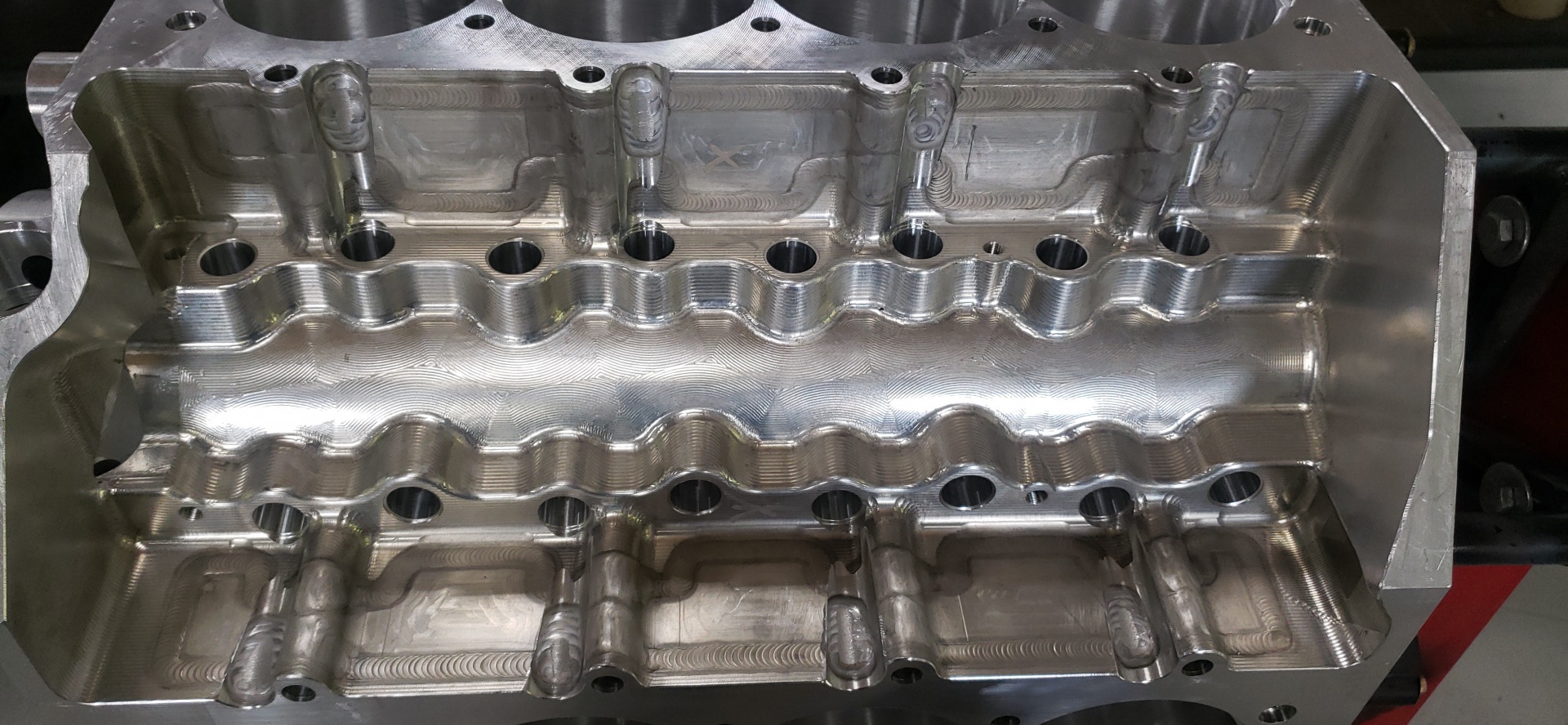 Splayed cap design to add strength from bulk head.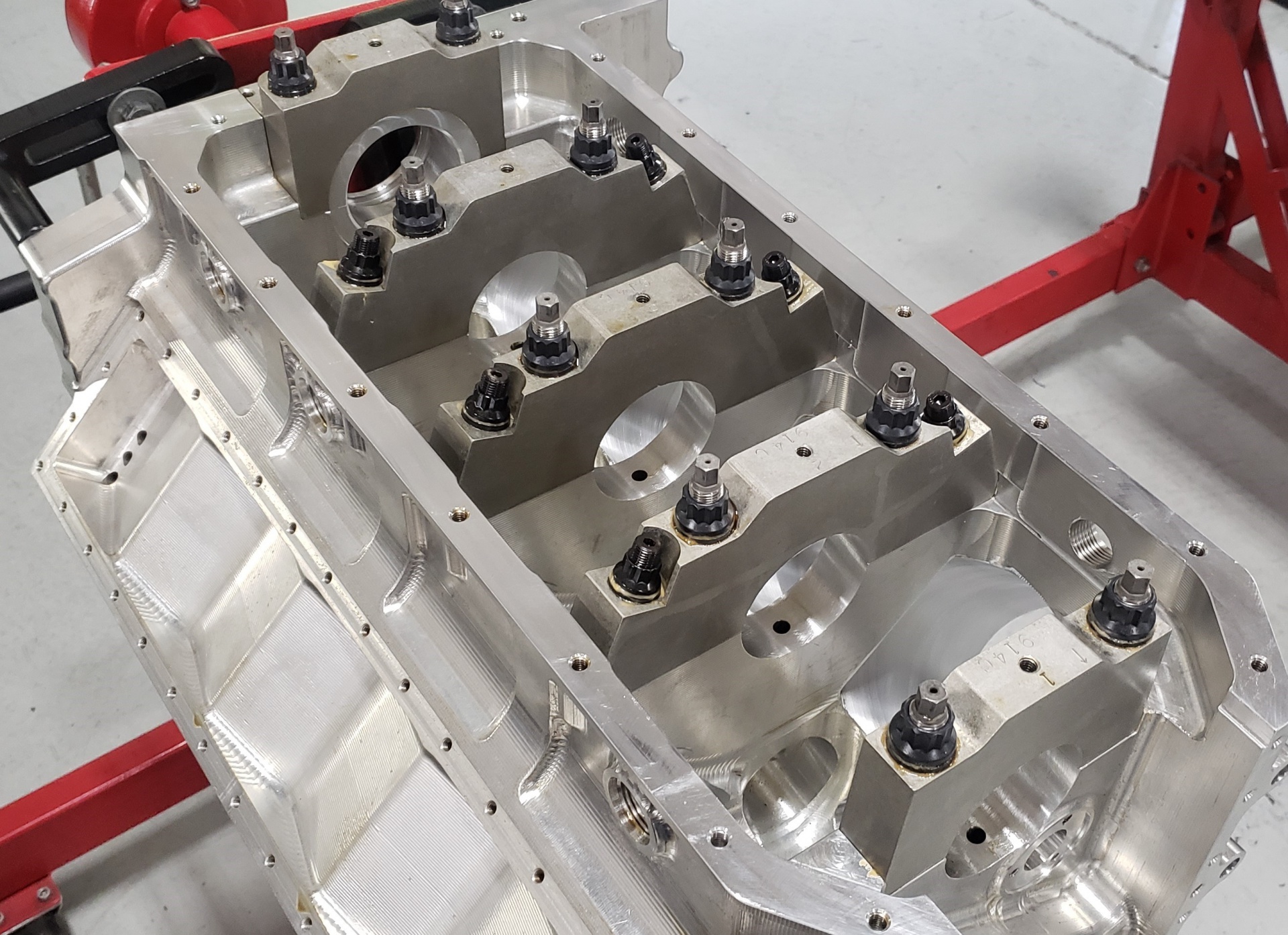 MASS Amounts of Water SMX Heads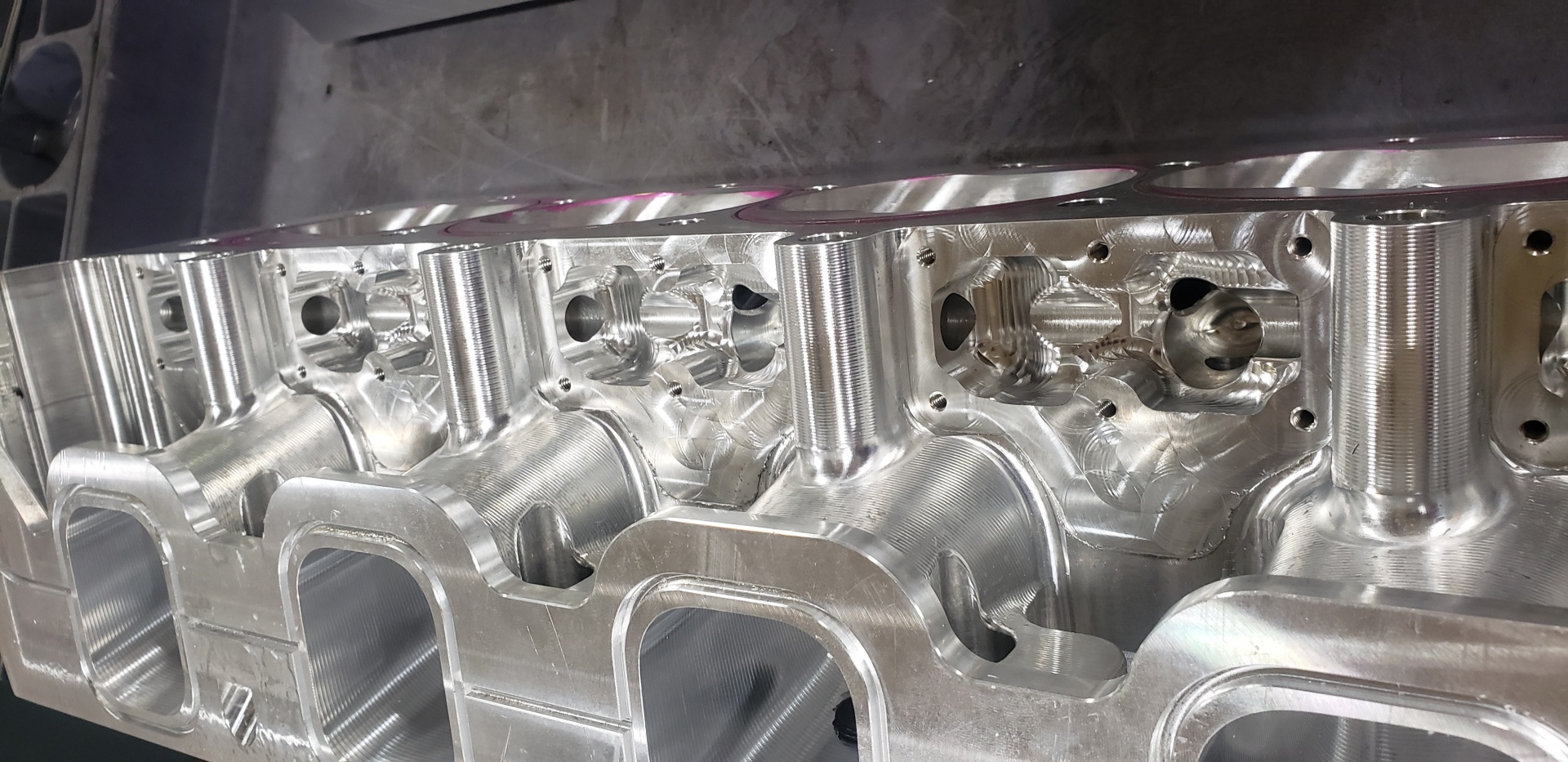 All Common 481X valve train fits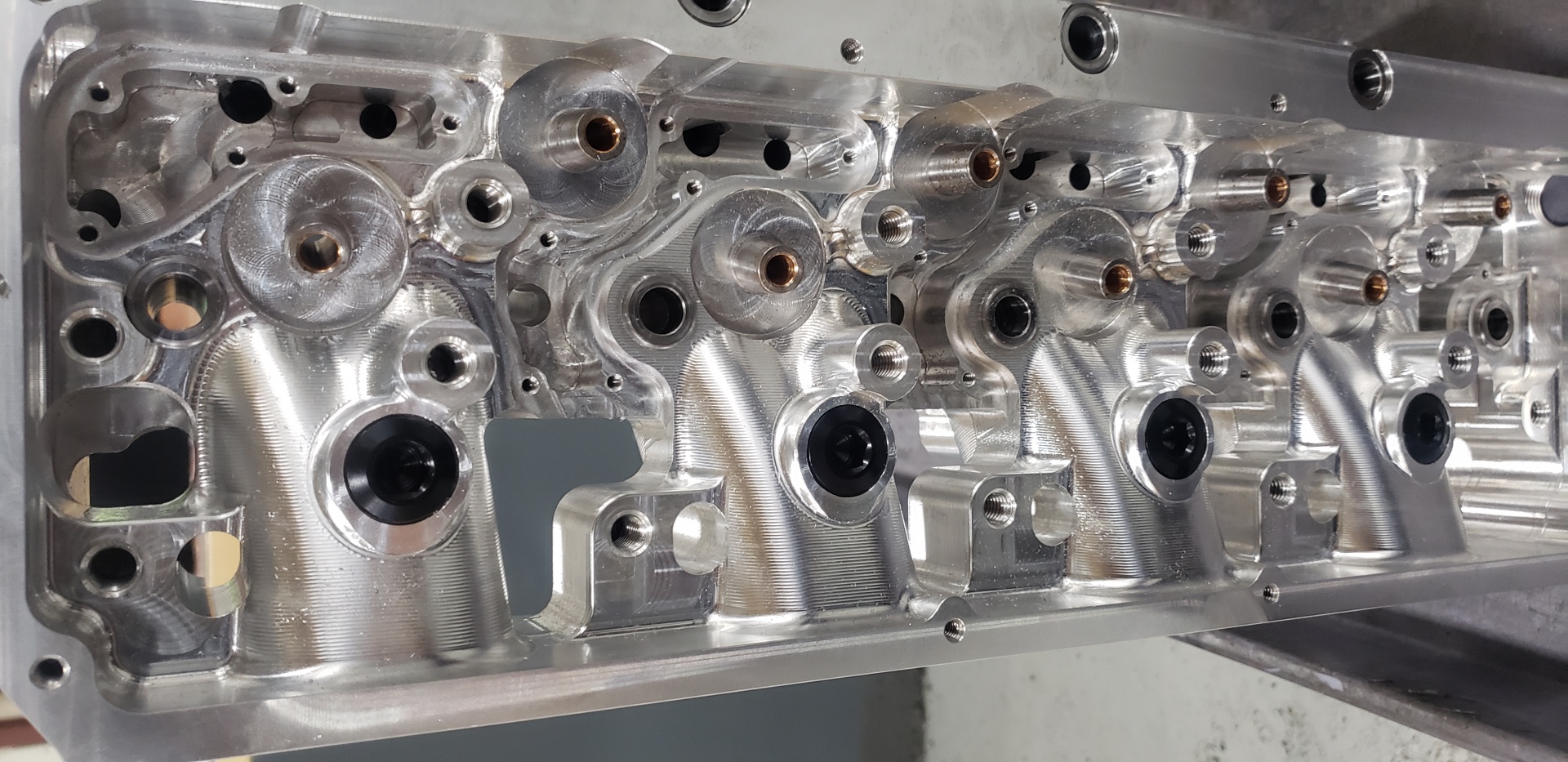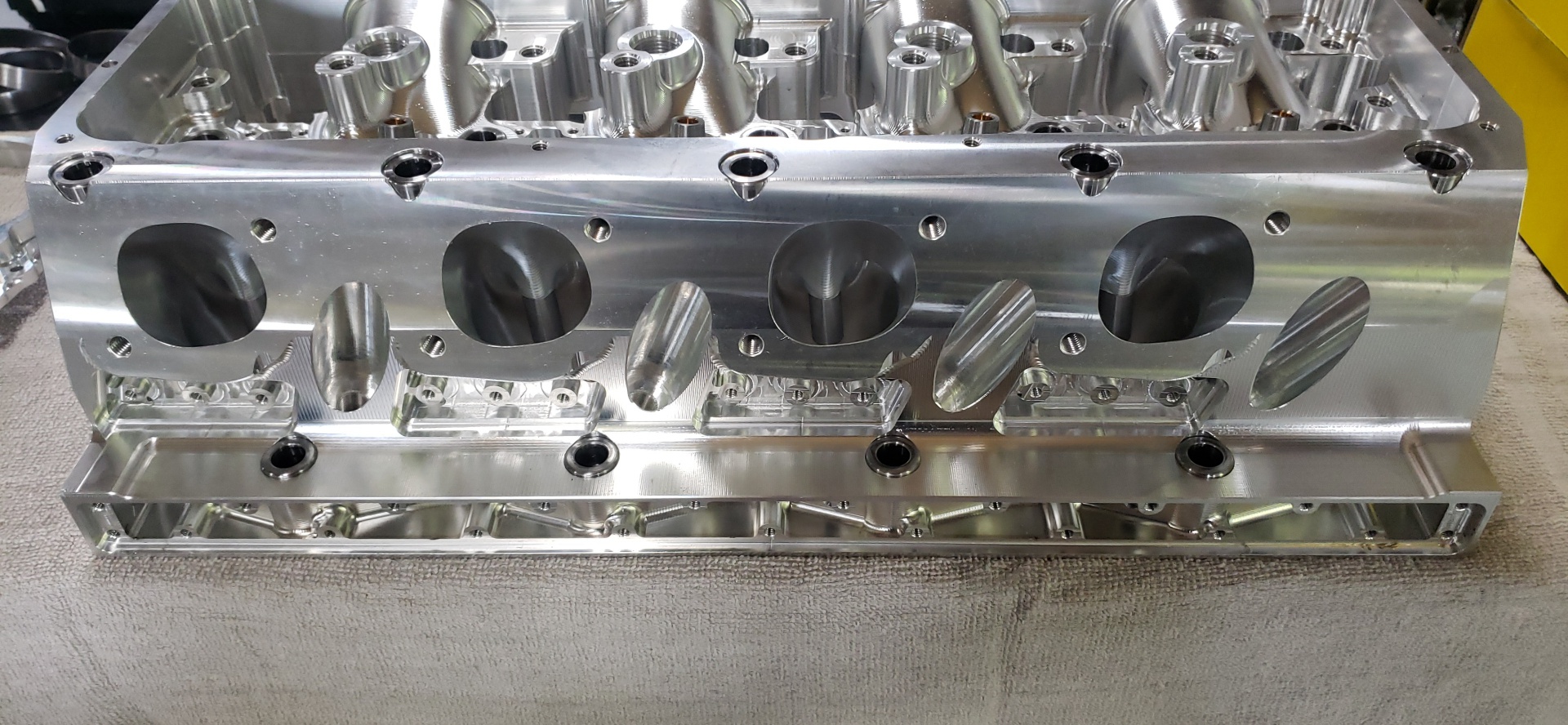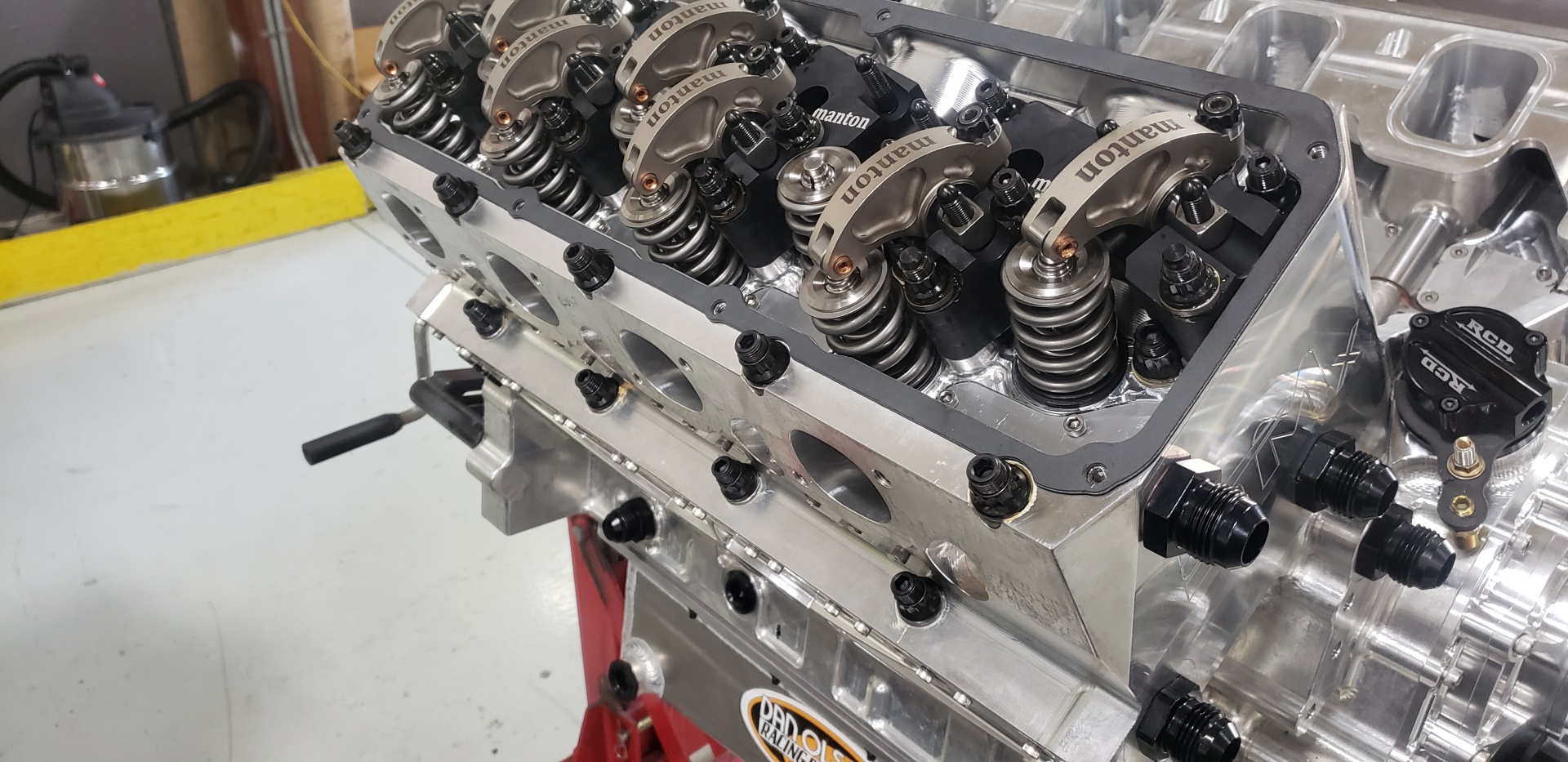 More Pictures and results coming soon!!