USED ENGINES
We will be listing used engines for sale here. If we sell your engine we will use the money collected towards your new engine, or if you are not building a new engine and we sell your engine we will collect a 10% sellers fee. Any engine you buy here in the used section we will be more than happy to give you a estimated cost to make it fresh and ready for racing if it is not already. If it is not one of our original builds we can give you a estimate cost of bringing it up to our high standards and in ready to race form.
1) If you are a customer and you want us to list your engine here for sale that we built, please send us a "NICE" pic of your combo, performance of the engine and what comes with it and I can do the rest. Send to sales@stevemorrisengines.com
2) If you want to sell your engine we did not build so you can buy a new or used Steve Morris Engine Send us a "NICE" pic of your engine, a good description of what is in the engine and what comes with it along with performance of the engine. Please note, If we did not build this engine we will make that clear in the description. sales@stevemorrisengines.com
3) We will not post up your IMCA dirt car engine on our site, or your 2.3L ford engine out of your Pinto. This is only going to be higher end, good solid engines that most likely some one wants to sell so they can go to the next level. Boosted engines primarily or engines that can easily be converted to boosted. We will not put every engine up people send us, only engines we would normally sell and build.
1) 526" Big Block Chrysler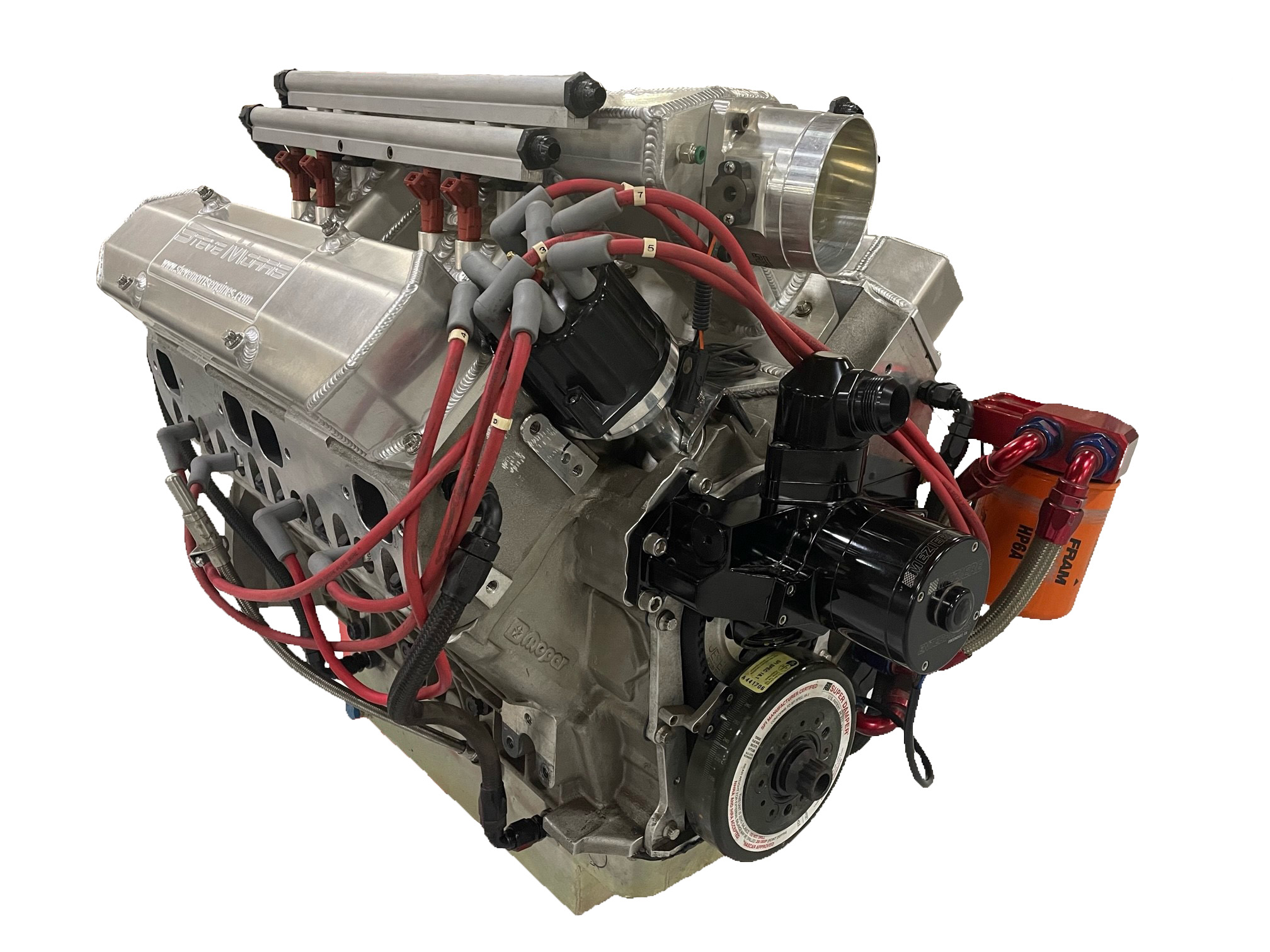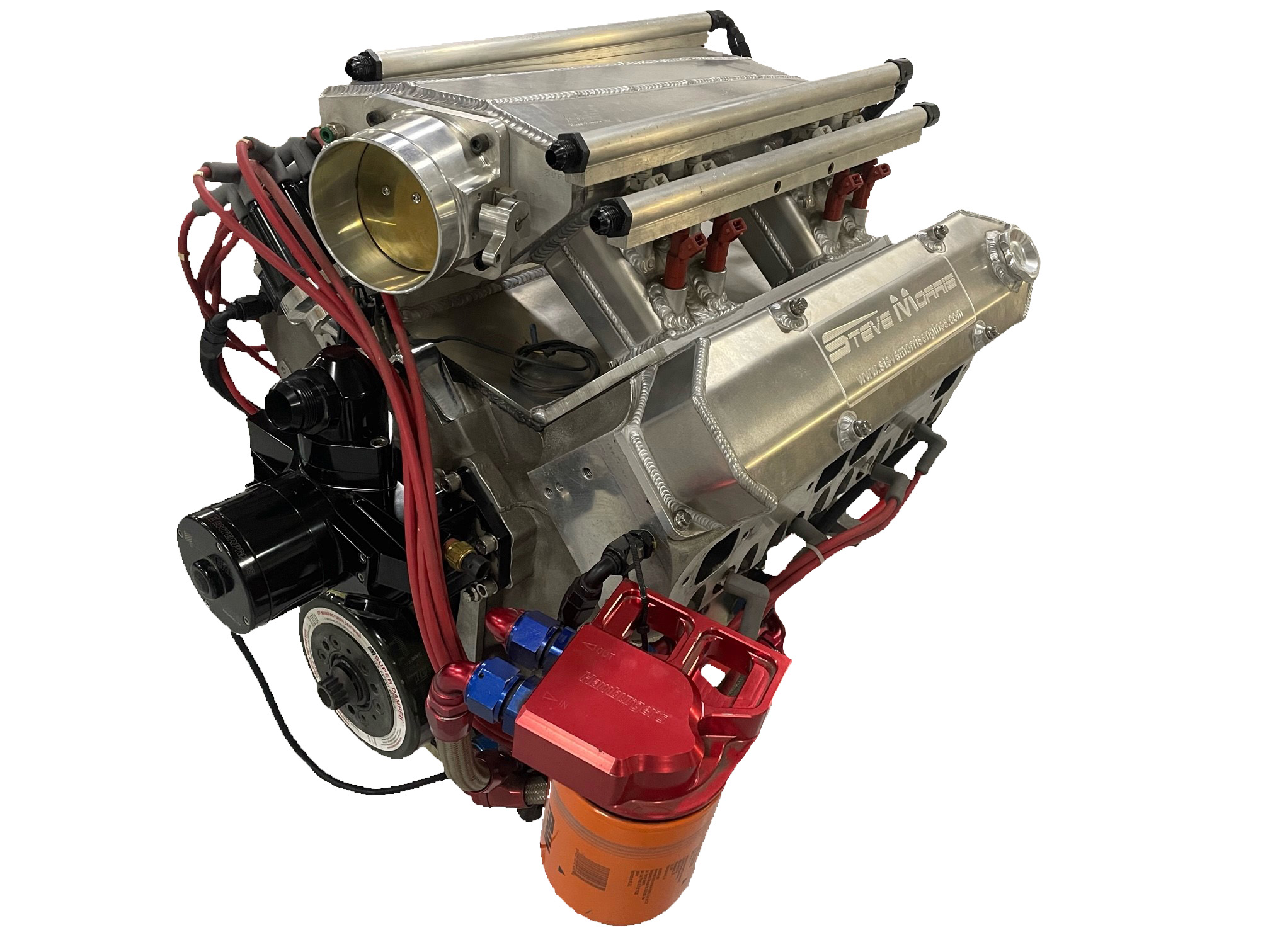 Here is a Big Block Chrysler 526" motor that we have for sale here at the shop. Has a lot of good parts in it. We did this engine a while back for a customer and it made 2,100hp with an F3. This engine comes as seen in the picture, built, proven and ready for boost! Lots of good information in the video, check it out!
Features:
- Keith Black Block
- B1 Ported Heads
- CFE Aluminum Intake, Dual Injector
- Kinsler Mechanical Fuel Pump, Regulator and Filter
- Holley EFI Harness
Engine does not come with ProCharger or gear drive, but we would be happy to finish it off with a ProCharger or Turbos, Complete EFI System and dyno calibration.
$30,000 base price