SML, Up to 3,500+HP
The All Billet, Fully Water Jacketed, LS Style Drag And Drive Endurance Engine Is Finally Here.
The SML platform is the superior choice when looking to make big power on a smaller platform. Not only is it made from high grade billet aluminum, it has been completely designed to become the strongest LS on the market. This is a TRUE 6 bolt design, utilizing (6) 1/2" head studs per cylinder, not the typical 4 with 2 small bolts. Not only that, but the holes are symmetrically placed around each cylinder to provide equal strength around the entire bore. Unlike many water-cooled blocks, the SML has water jackets on both the bottom side of the bore and the top side to hold up to the most demanding applications. The heads also have cooling passages, but no water crosses over from block to heads, each has its own separate supply. With exhaust ports in the typical LS position, the SML is designed to be a drop in replacement for your existing LS setup.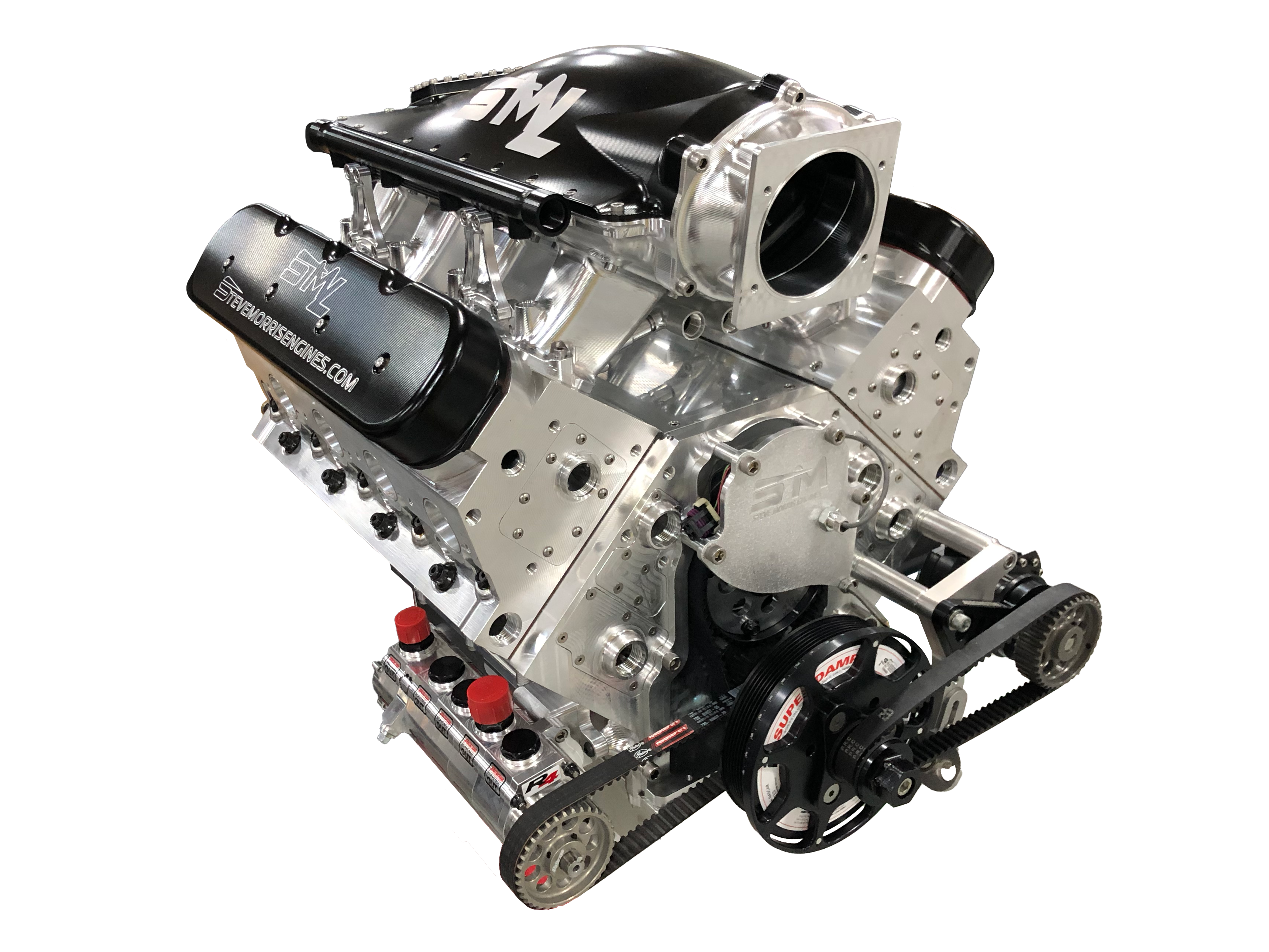 Features:
- Standard Deck Height
- Uses common Engine Internals
- Fully Water Jacketed
- All Billet Aluminum
- (6) 1/2" Head Studs per Cylinder
- Splayed Billet Main Caps
- Drop in Replacement for Existing LS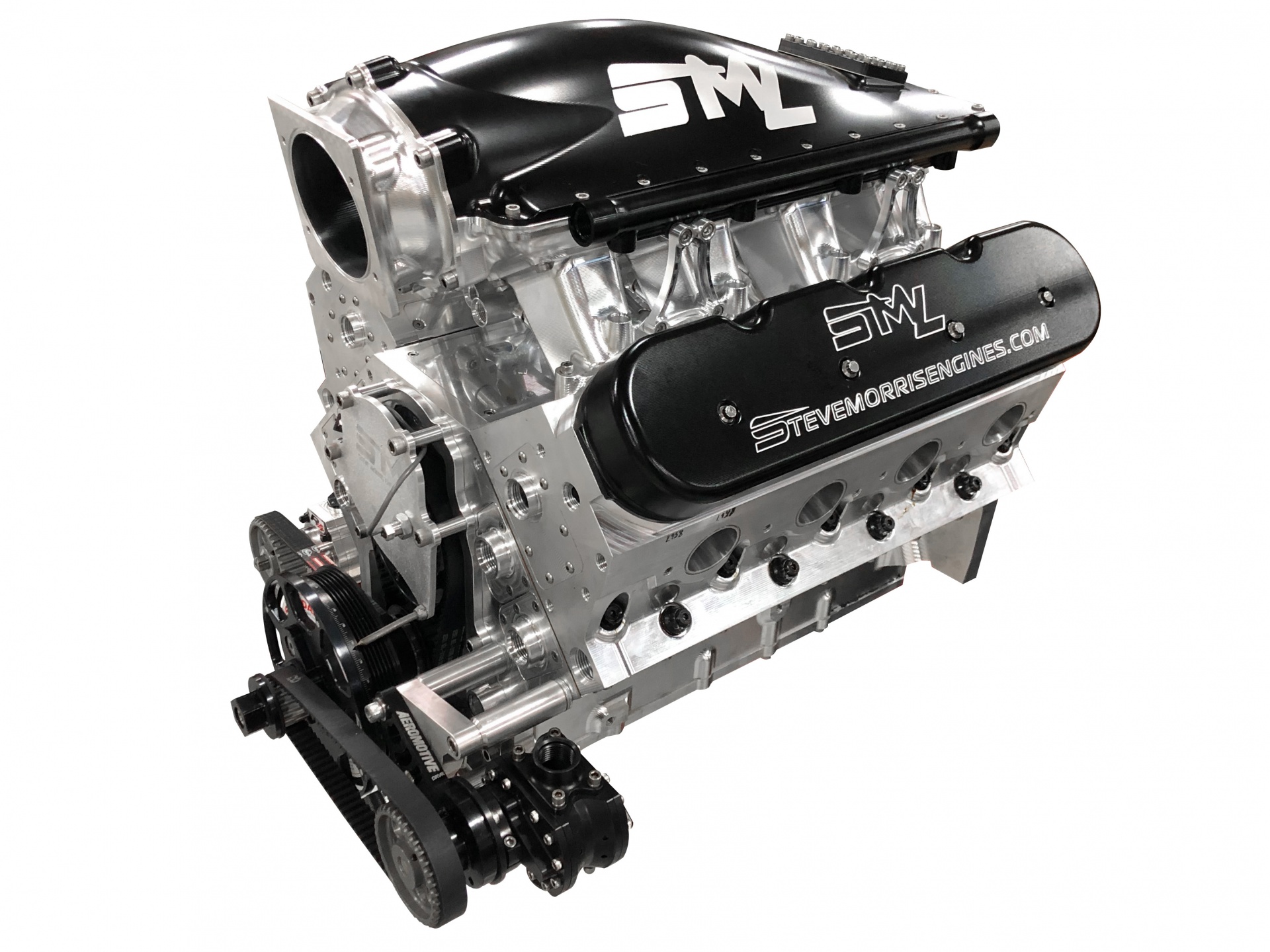 1) Long Block Engine packages available
2) Complete Super Charged Engine packages available
3) Complete Turbo Charged Engine packages available
Call for specific pricing on a package built specific for you!