LS Stage 3 Engine - 1,500 HP To 2,300 HP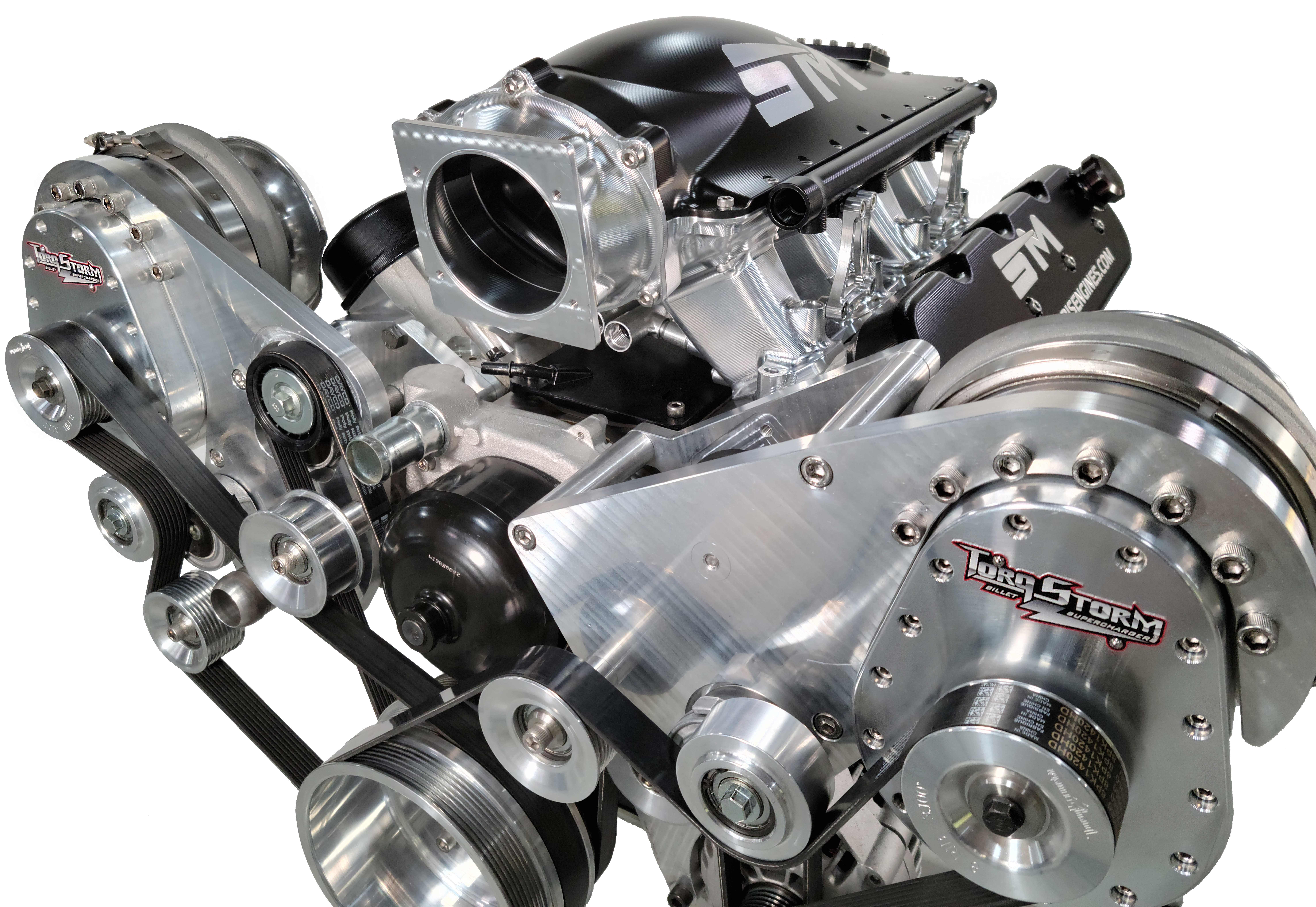 Stage 3 LS Engine Package. This package is designed for that 1,500+hp in a cast-block/cast cylinder heads class. These are designed and built for either dedicated drag-race only, or 'drag-and-drive style' events. They are built with strength and reliability in mind based on our years of proven performance.
Features:
Dart LS NEXT Iron Block (optional LS-R cast aluminum block upgrade)
1/2" Head Stud Upgrade
Premium Callies forged crankshaft - balanced by SME
Custom Diamond piston kit - hard-anodized, Total Seal ring package - made for BIG power
Connecting rod options from CALLIES, OLIVER, CARRILLO, MGP, and R&R (based on application)
SME Custom Solid-Roller Camshaft
Internal wet-sump oiling (optional dry-sump oiling system upgrades available)
MAST BLACK LABEL cylinder head castings - CNC machined at SME
TI / Inconel Exh valves, custom valve spring package - SME-specified based on application
JESEL / CROWER shaft rocker system
SM Billet Valve Covers
All engine machining labor, CNC porting, balancing, competition valve job, SMX one-piece compression hoops and machining
Competition engine assembly
Long-block prices starting from $38,995!
These long-block engines can be designed as a turbocharged or supercharged engine package. We have a TON of options on front engine accessory drives, power-adder combinations, turbo or supercharger selections! We can add a HOLLEY or FUELTECH EFI system, ignition system, and all the fuel system components as well. Wrap it up with our engine dyno-calibration on your choice of fuels, and you end up with a tested, proven engine combination for your ride!
This engine package has many options available. Please give us a call to discuss customizing yours today!