Turbos & Turbo Parts
Steve Morris Engines is proud to offer you the following top-quality turbochargers for your performance needs!
Browse through the categories or give us a call to discuss your power needs!
Steve Morris Turbos
Steve Morris Engines Turbochargers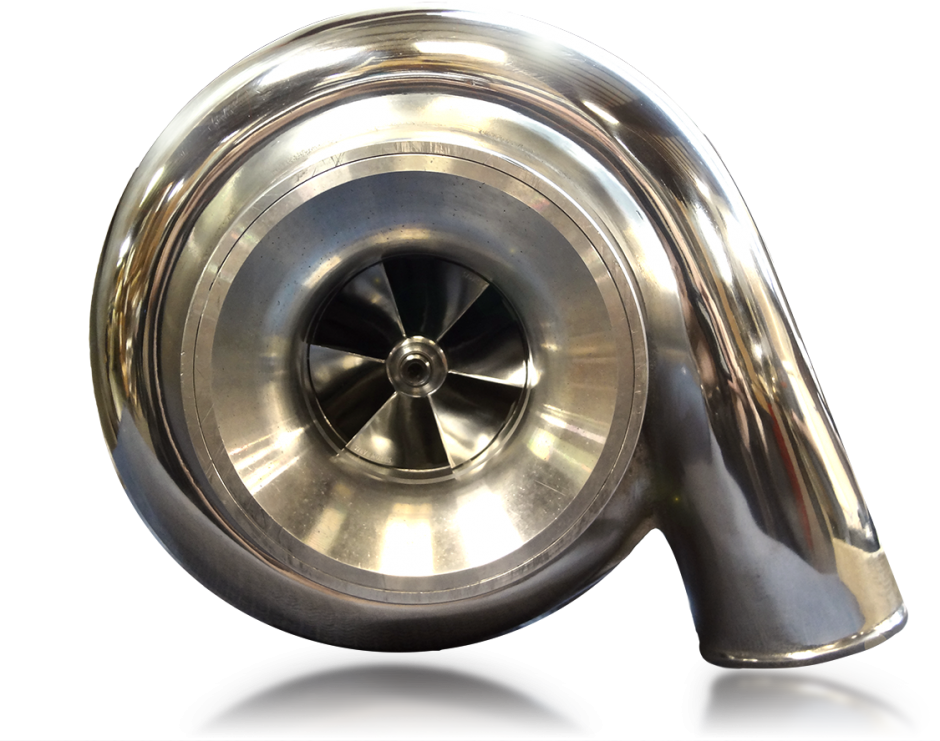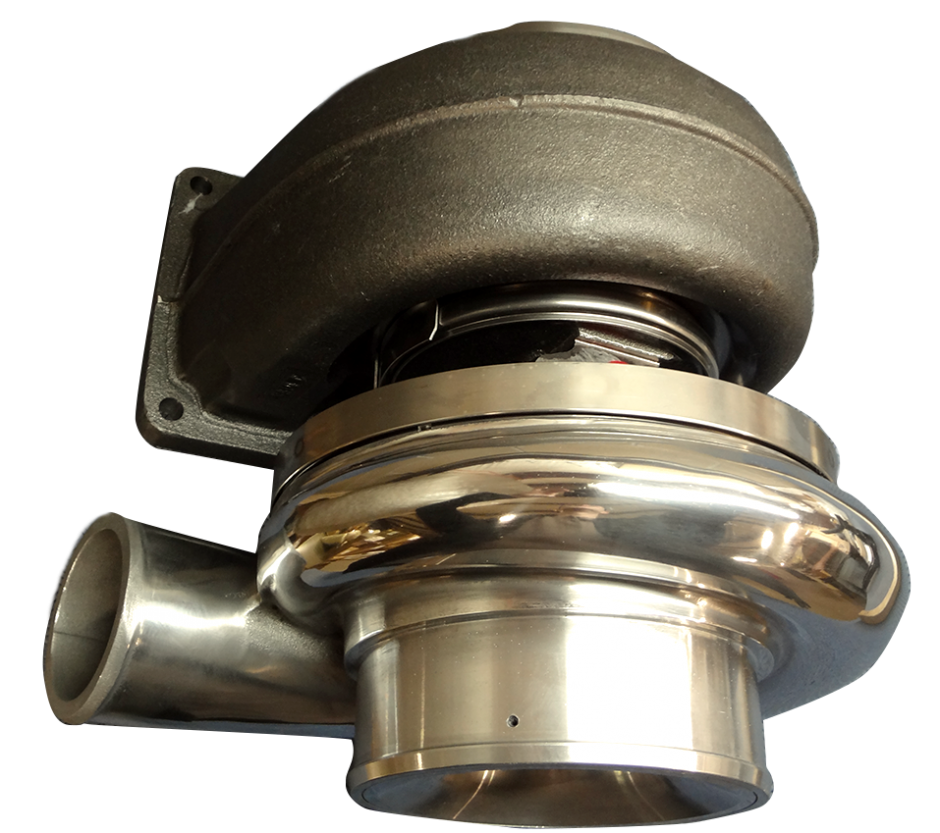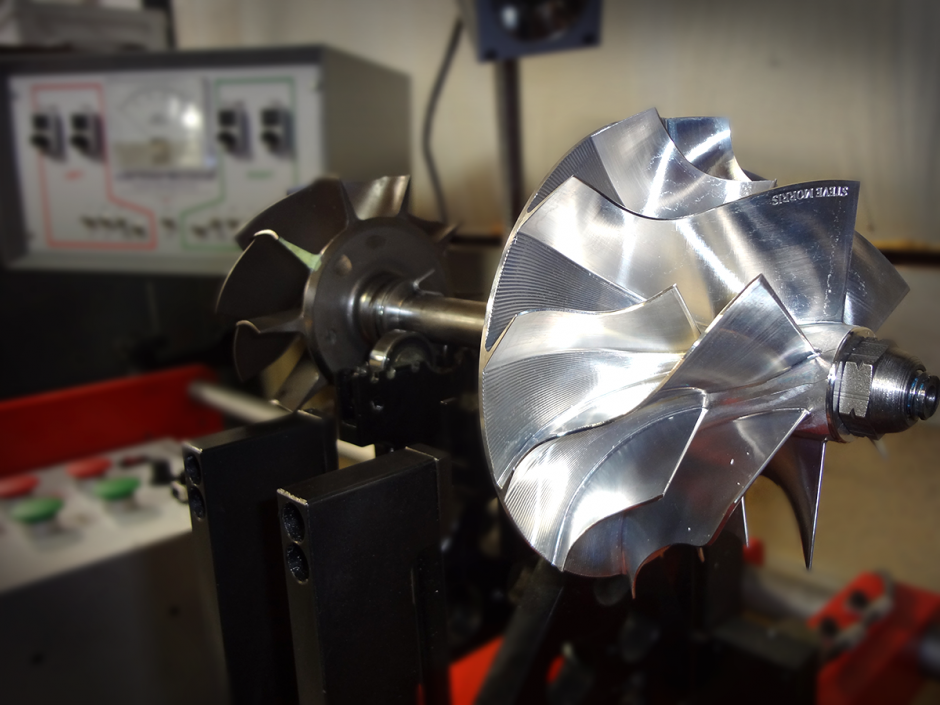 Steve Morris Engines has been working behind the scenes to develop a series of turbochargers for some time. We are proud to announce their release! These new units are based off of Bullseye Power's already-proven reliable chassis. We then add your choice of compressor covers, turbine housings, and our exclusively-designed billet compressor wheels. These units are then assembly-balanced before being completely assembled. This ensures that your turbocharger (like the rotating assembly in your engine) operates smoothly and at peak efficiency.
Steve Morris Engines exclusive billet 75mm, 80mm, or 83mm compressor wheel
Choice of compressor covers - standard BorgWarner or optional race cover from BW (70-90hp increase)
Optional 360-degree journal bearing for high-boost applications
Standard T6-1.32 turbine housing (optional T4 and T6 sizes available)
Optional lightweight stainless steel V-band exhaust housing (available with a 1.0 A/R or 1.30 A/R)
Genuine BorgWarner 96mm turbine wheel (83mm and 87mm optional)
Perfect for single or twin-turbo uses!
Prices starting from $1,349 with various options available!
CALL TODAY FOR MORE INFO ON WHICH STEVE MORRIS TURBO CONFIGURATION IS RIGHT FOR YOU!
231-747-7520 or email Sales@Stevemorrisengines.com
Precision Turbos
Boost Controllers
Wastegates & Components
Blow-Off Valves & Components
Turbo Headers and Exhaust Systems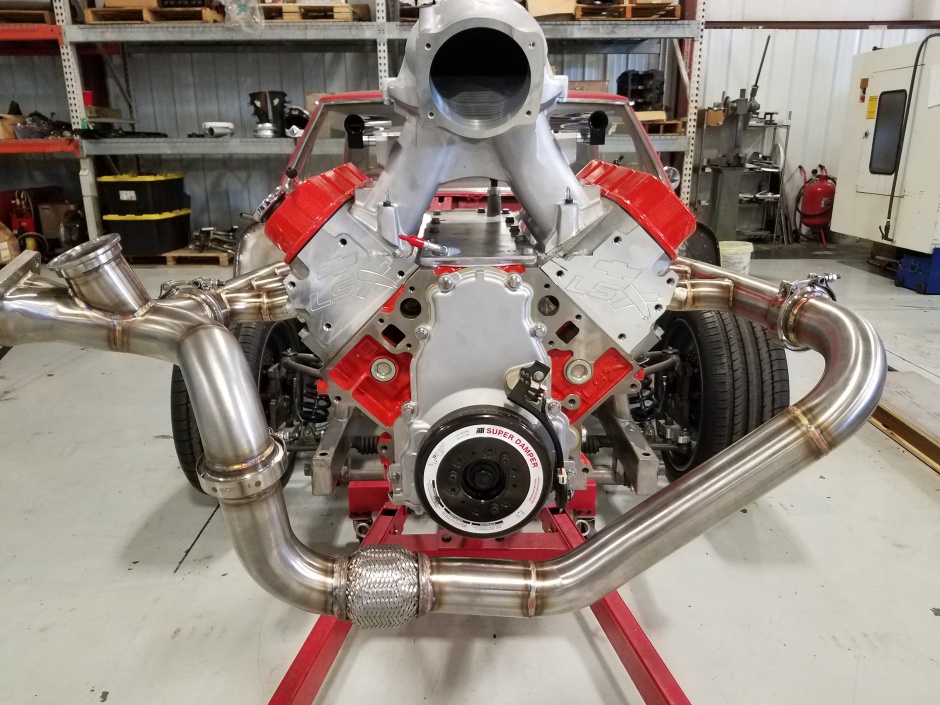 We feature quality products from STAINLESS WORKS. Top-quality products proudly manufactured in the US, these products will help scavenge power and make your ride look and sound awesome.
SW has a ton of different items available - too many to list here. Please call us for an exact fit for your needs!