The Boost Master Wagon build
Stay tuned, we are working on updates! Also check it out on Instagram!@boostmasterwagon
I am Just starting this build page so stay tuned for pics of the Baddest ProMod station wagon in the world!
The car is at Mickeys Chassis works right now getting finished off ready for the twin 104 mm Bullseye turbo, Dart, 5 inch bore space block to go in!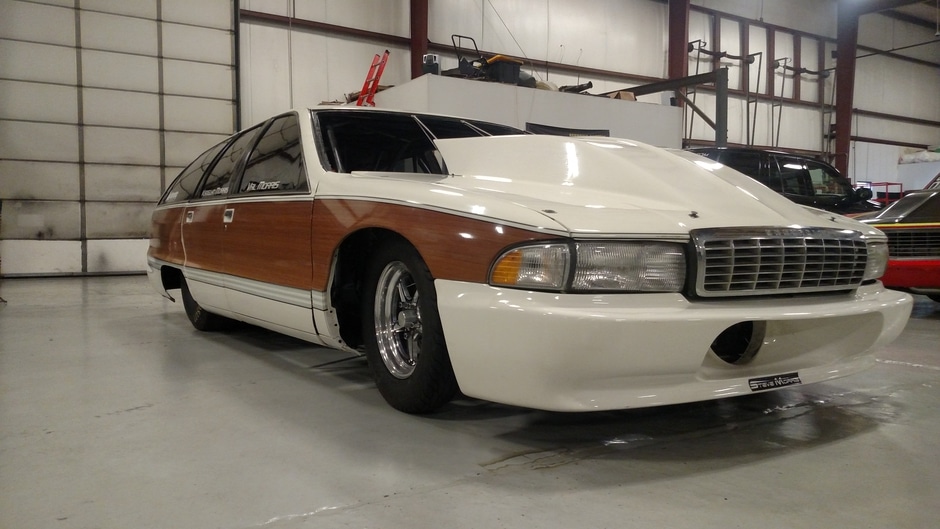 Below is the way the old girl was in 2013 on 315 drag radial tires and a stock frame rail chassis.