PLEASE SCROLL DOWN AND READ ABOUT OUR CUSTOM ENGINE BUILD PROCESS AND THEN LOOK THROUGH SOME OF OUR AVAILABLE PACKAGES AT THE BOTTOM OF THE PAGE.
Steve Morris Engines is your one-stop shop for truly custom high-performance engines!
It all starts from the first phone call or e-mail.  Our sales staff will take the time to listen to your goals and needs.  We will discuss what your budget is, and do our best to accommodate.
Once the project begins, you are not left out of the loop.  We will machine in-house your block, balance the rotating assembly, etc.  We will then de-burr as needed, wash, and take it to the assembly area.  Once we lay out your parts prior to assembly, we can send you pictures as needed.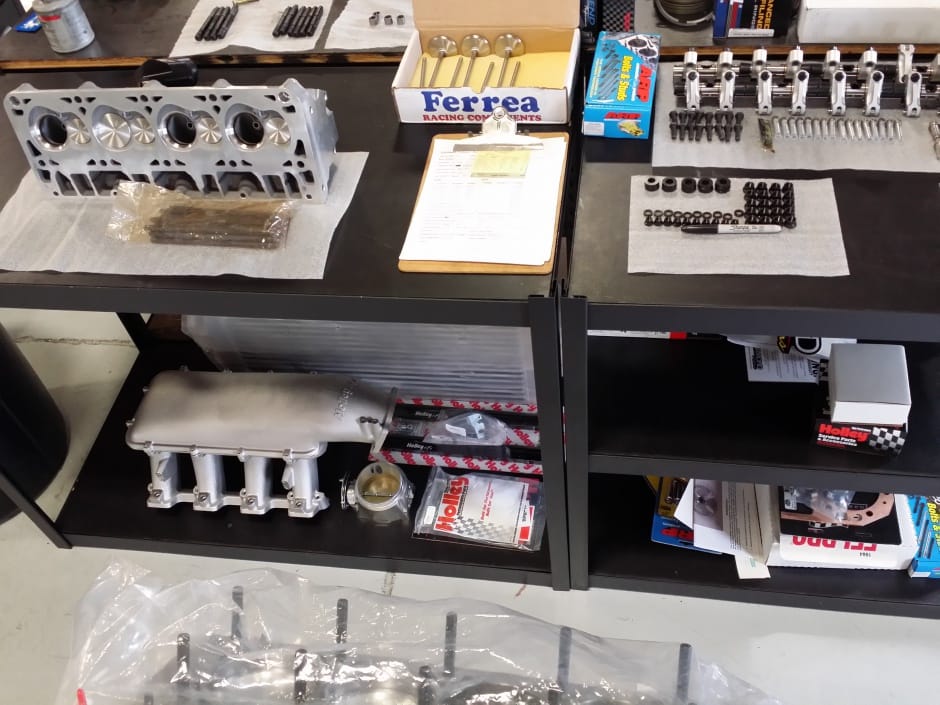 Periodic updates on your build are provided via text messages, e-mails, or phone calls (if requested).  If you are keeping a digital scrapbook of the vehicle build, we can provide plenty of pictures.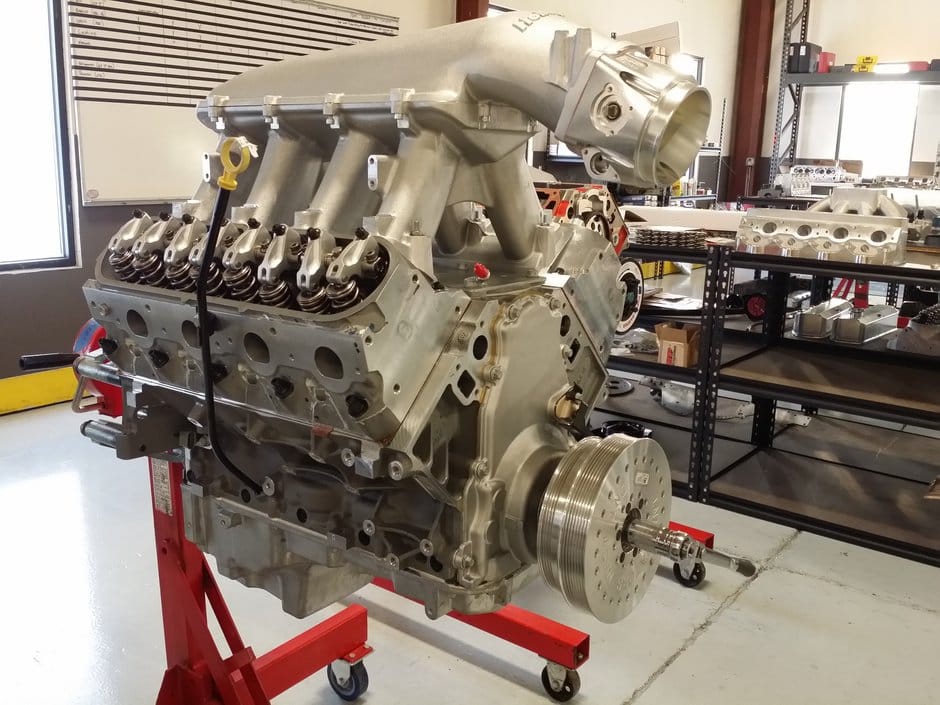 Once assembled, you have an option to have us engine dyno tune your combination.  This provides you with valuable data on your engine for your converter/trans company, as well as a good bit of the tuning completed.
Once the engine comes off the dyno, it is cleaned up, we manufacture an enclosed crate, and prepare it for transit.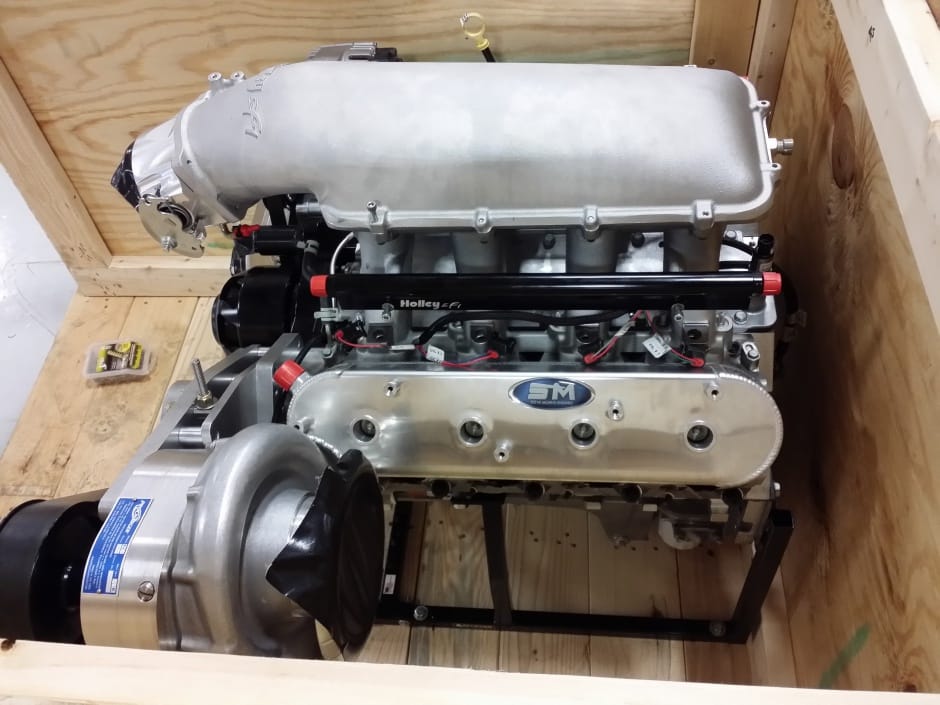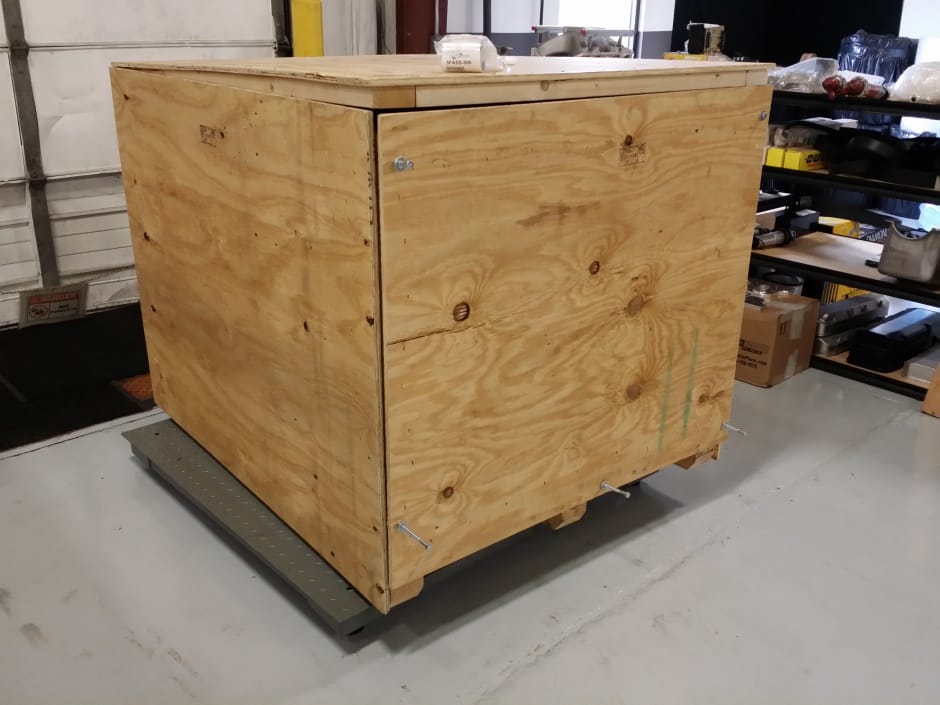 Our years of experience building high-horsepower engines will save you time (and money) in the long run.   Unlike some other companies, our estimates tend to be all-inclusive.  We prefer to provide you with EVERYTHING for your goals, as this provides you with the least amount of headaches after the fact.  We tend to keep our final invoice to you to within 5% of the initial estimate - as long as things are not changed once we begin.
We have proven combinations for most major platforms, and can offer you from simple short-blocks to full turn-key combinations. All of our engine combinations are available as a centrifugal blower, positive-displacement blower, or turbocharged.
 

Listed below are just a few of the combinations we are known for. Due to the very nature of what we do, please call us to discuss your personal goals and budget.  We look forward to helping you with the engine you need!  Please feel free to browse at a few of the engines listed here, and call to discuss your project!
 

(231) 747-7520

CLICK HERE TO E-MAIL US!