SME 481X - RAdial vs. the world, grudge, etc - twin-turbo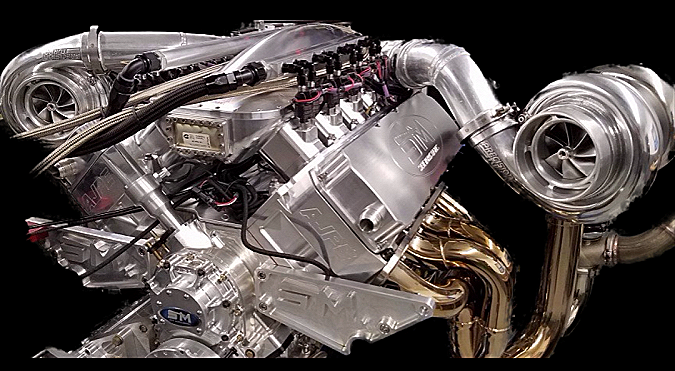 STEVE MORRIS ENGINES bring you OUR rendition of what a 481X should be! We have taken the time to research what is currently available on the market, make improvements, and continue to push the envelope of what this engine platform is capable of!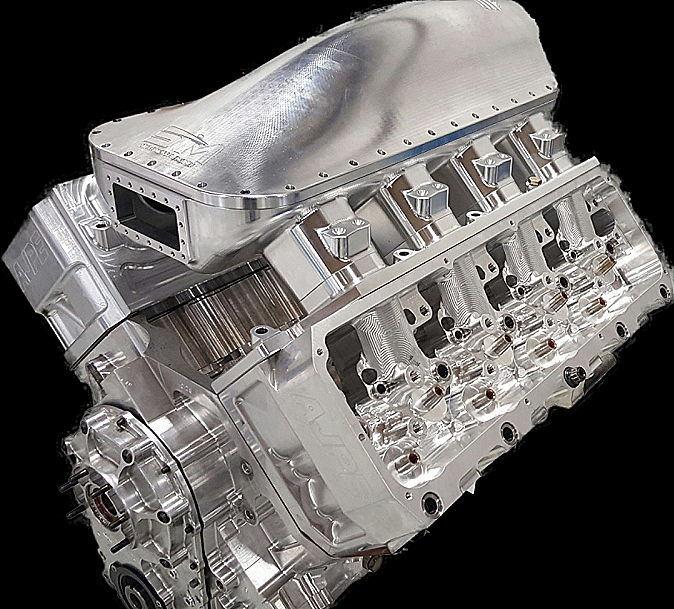 We start with the latest version of billet engine block and STAGE IV billet cylinder heads from AJPE. We then take and create our own boosted port, our own design camshaft, valvetrain, timing setup, our already-proven SME billet intake manifold with screw-in injectors (no o-ring failures!), and your choice of ignition, fuel system, and EFI solution! Once the engine is completed, we also have the unique ability to engine dyno your piece to levels unavailable anywhere else! Our larger engine dyno cell can handle resistive loads up to 4,500hp+, so we can map out more of your tune BEFORE it ever hits the track!
Available with your choice of turbochargers (GARRETT, PRECISION, BULLSEYE POWER/BORG WARNER), your choice of EFI systems (FUELTECH, HOLLEY, EMTRON, MoTEC), your choice of completion (engine only, complete engine, complete fuel system, complete datalogging and traction control / wheelie control), we are the best choice for your race team!