SME 481X - 3,200+hp - Supercharged
Top Sportsman / Top Dragster

Looking for the ULTIMATE 481X-based centrifugal supercharged engine package? THIS IS IT! We start with the latest version of billet engine block and STAGE IV billet cylinder heads from AJPE. We then take and create our own boosted port, our own design camshaft, valvetrain, timing setup, our already-proven SME billet intake manifold with screw-in injectors (no o-ring failures!), and your choice of ignition, fuel system, and EFI solution! Once the engine is completed, we also have the unique ability to engine dyno your piece to levels unavailable anywhere else! Our larger engine dyno cell can handle resistive loads up to 4,500hp+, so we can map out more of your tune BEFORE it ever hits the track!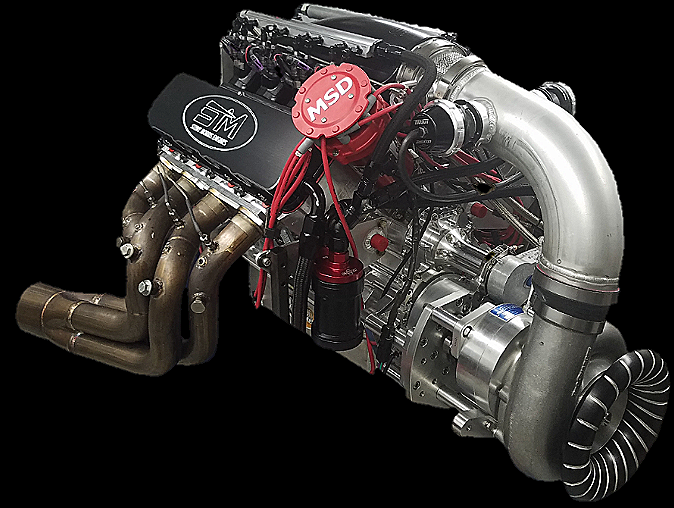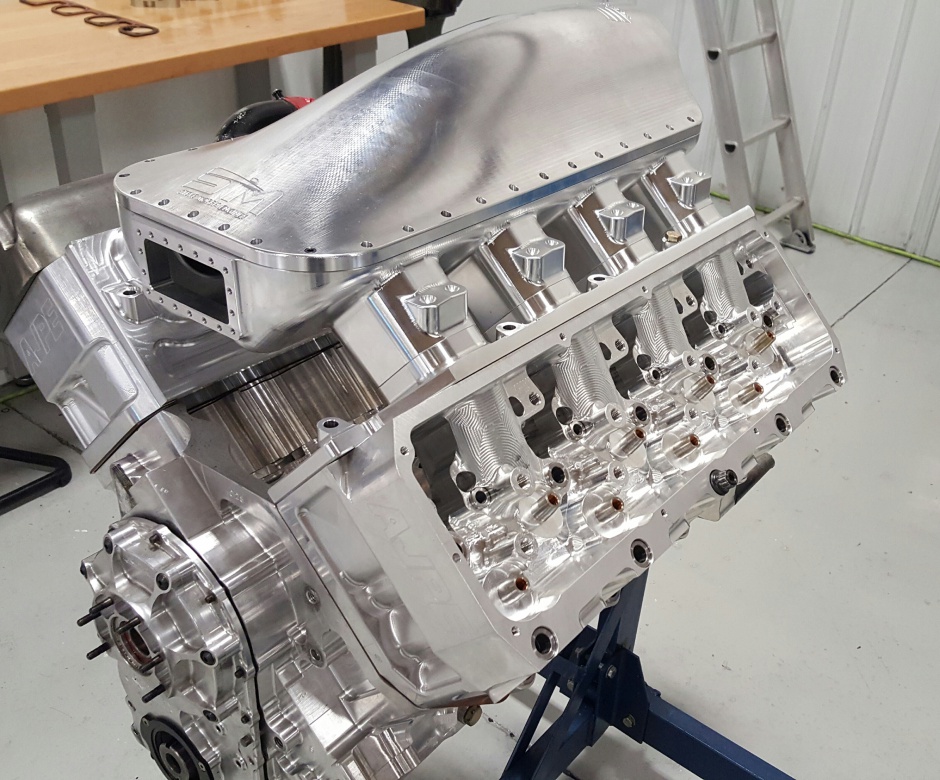 We can outfit these engine packages with a variety of EFI systems (HOLLEY EFI, FUELTECH, MoTEC, EMTRON), and either our coil-on-plug ignition system or an MSD MAG44 magneto. We can supply your race team with everything turn-key, or as an engine-only package. This combination is PERFECT for TOP SPORTSMAN, TOP DRAGSTER, or any other class where you need an optimized, max-effort supercharged engine package. No one does centrifugally-supercharged engines better than STEVE MORRIS ENGINES!!
This engine - with the existing ProCharger F3-136 and our race-proven PRO-VOLUTE upgrades - has already made over 3,200hp (with more on tap!). We have already designed this engine combination to handle the next generation of upcoming centrifugal superchargers (like the ProCharger F3X-143 and VORTECH V30-series blowers).