DRAG WEEK BULLET

This engine package has proven its abilities by surviving and winning the UNLIMITED CLASS at DRAG WEEK 2013 AND 2015 - shattering records along the way! This is one of our high-end 4.840" bore-space turbocharged packages, featuring the best internal parts and our world-class knowledge. This provides you with a reliable power plant built to lead your class!
Some of the parts included in this long block are:
Custom

Brodix aluminum block – fully race-prepped and machined in-house

Torrington thrust bearing upgrade

Premium billet crankshaft

Premium aluminum connecting rods




SME custom-designed pistons, pins, and rings package for big boost

SME custom-designed turbo camshaft and bearingless Crower lifters

MOROSO 5-stage dry-sump oil pump and pan

Custom CNC ported BRODIX cylinder heads – fully race-prepped

Titanium intake and exhaust valves
Premium spring and retainer package
Custom billet valve covers

Custom belt drive and shaft-mounted rocker system

Custom SME billet intake manifold
Long-Block starting from $59,995
Complete this engine with a twin-turbo EFI system - click here!
Many options are available - please contact us for more information
231-747-7520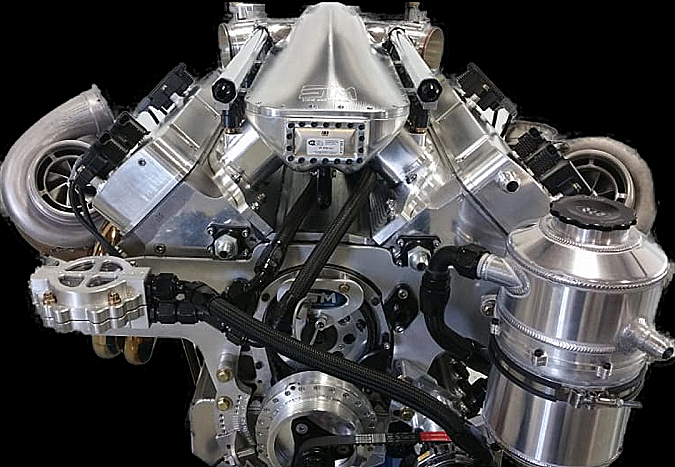 Shown with optional upgrades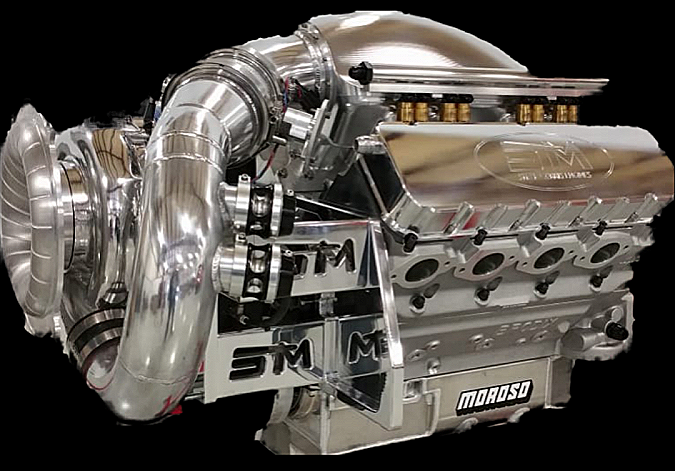 Shown with optional upgrades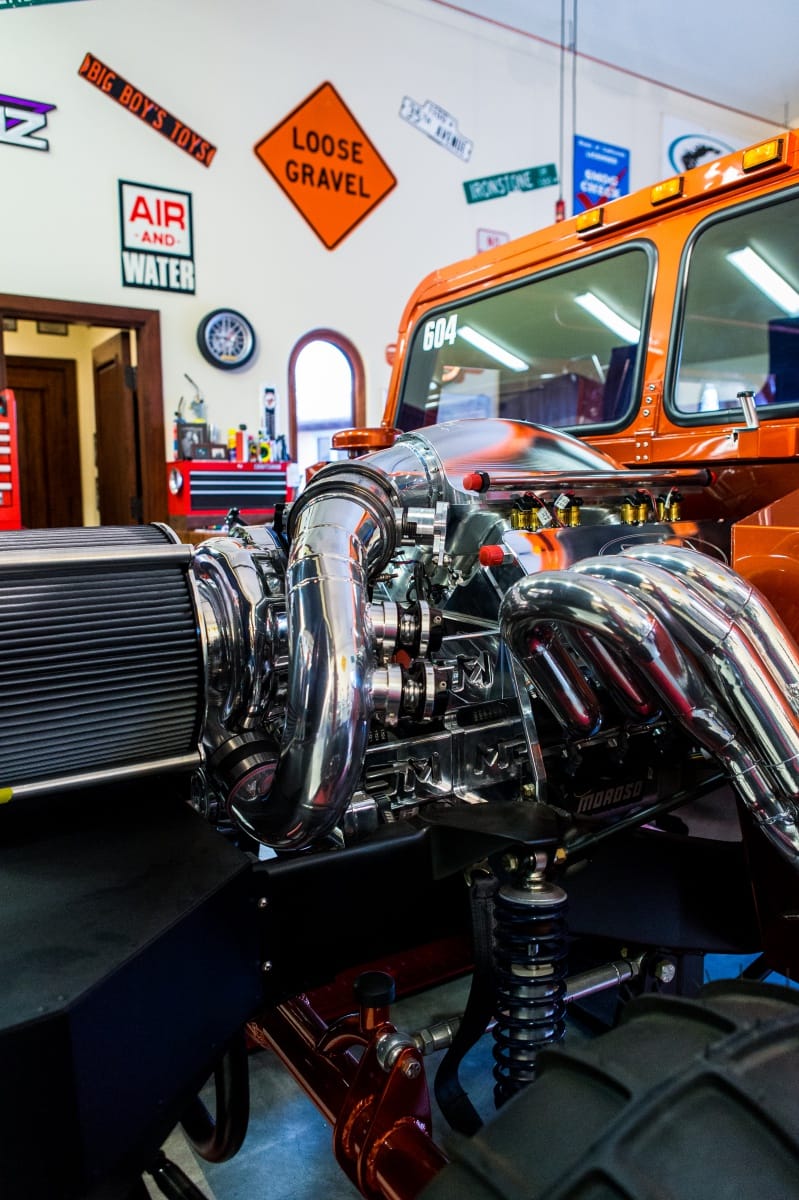 Shown with optional upgrades