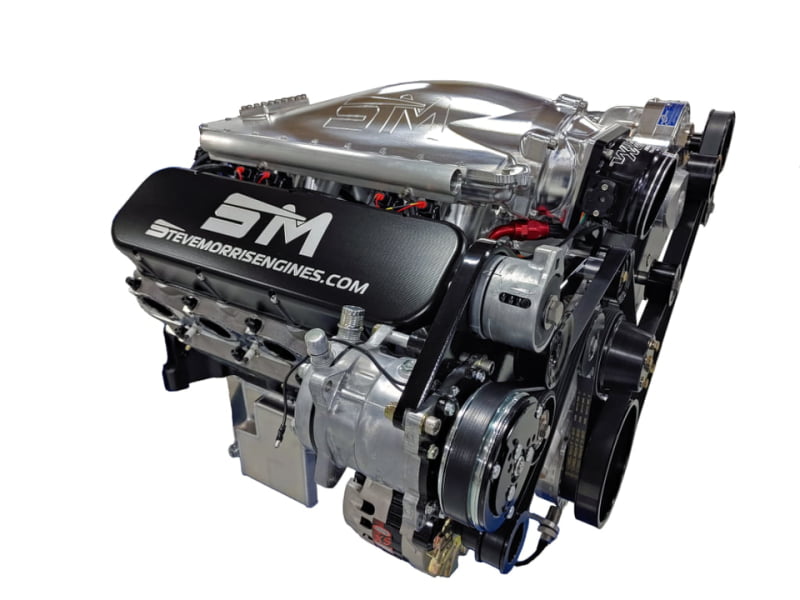 BBC 540ci Stage 1 Engine - 1,300hp
SME Big Block Chevy 540ci Procharged/Turbocharged Engines - Up To 1,400hp
Looking for good reliable horsepower? This is a tried and true combination makes good power while remaining very street friendly. The clean and simple design allows for easy installation in any car or truck. Just a few wires and fuel line are all that you'll need to get this engine running. This package comes standard with Procharger F-2 Blower in either Serpentine or Cog Drive. We also offer this engine Turbo charged, please give us a call for details.
This engine is available with a blow-through carb, or your choice of FuelTech or Holley EFI systems. We offer a variety of upgrade options - such as billet intake manifold, billet valve covers, complete fuel system, and a complete serpentine belt-driven accessory system created by STEVE MORRIS ENGINES!
This product is not available for purchase online. Please contact us if you are interested.
Features
Dart M Block -

4.500" Bore
9.800" Standard Deck Height
ARP Main Studs

SME Crankshaft Forged 4130 - SME Balanced
SME 6.385" Forged H-Beam 7/16 L19 Connecting Rods
4.500" Competition Series Pistons
Total Seal Rings
Dart Pro1 345cc Cylinder Heads
SME Dual Valve Springs
SME Stainless Valves
SME Camshaft Hydraulic Roller
Melling High Volume Oil Pump
ProCharger F2 Supercharger (Turbo version available)
Your choice of EFI system or blow-through carb
SME Custom Valve Covers
SME Dyno Tune
Looking for a Turbo version of this engine? Please contact us to discuss the different options.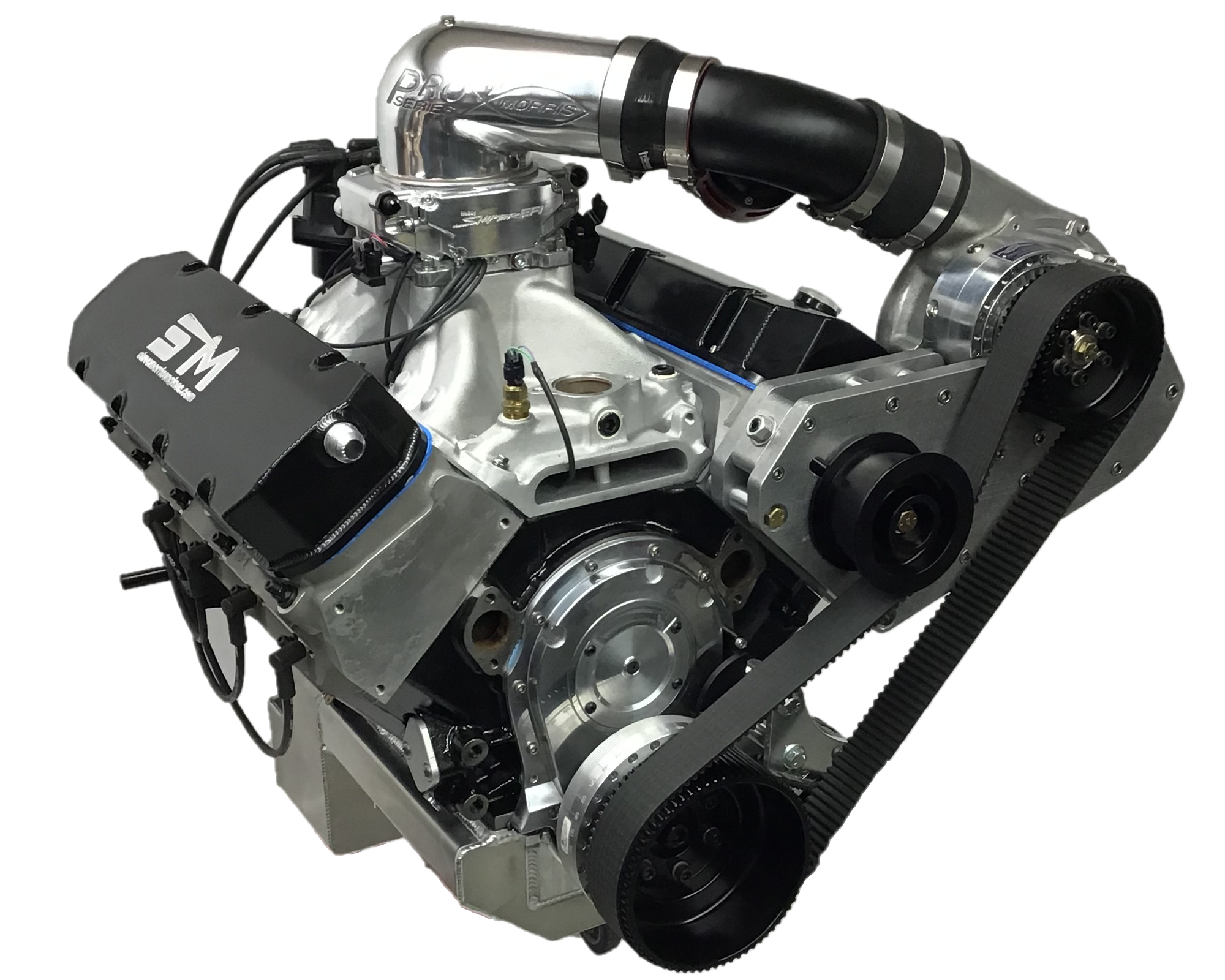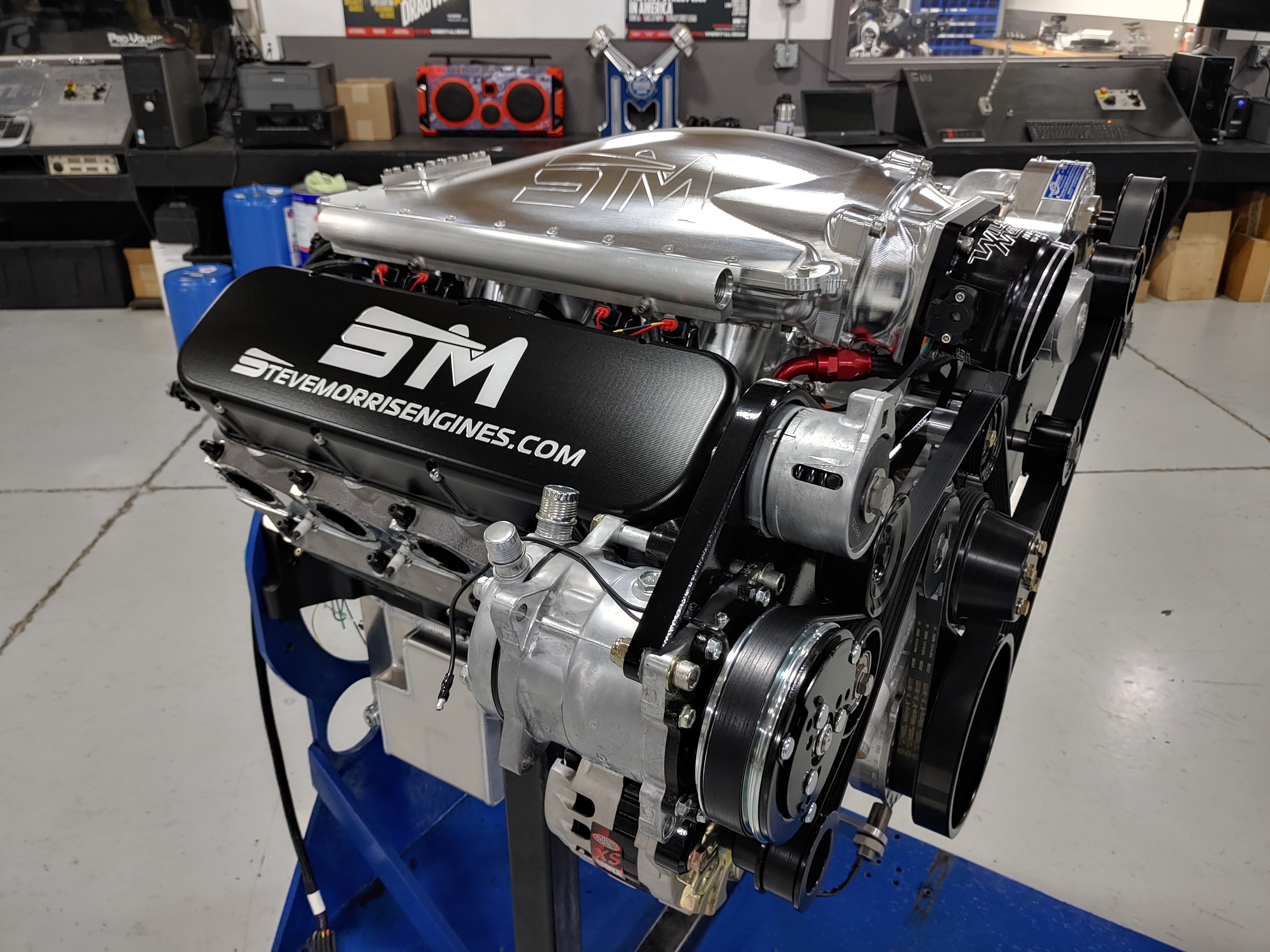 Serpentine Accessory Drive
For those who drive on the street, we offer a Serpentine Accessory Bracket and Accessory Kit. This kit includes Alternator, Power Steering, A/C Compressor, and Water Pump. These SME Brackets allow clearance for a Forward Facing Throttle Body and charge pipe.
This complete package starts at $3,500.00 with options of Satin, Polish, or a Black Finish