2,000+Hp Top Sportsman Engine
SME BBC Top Sportsman Engine Package - 2,000+hp
Our TOP SPORTSMAN engine packages are designed to be a very-powerful yet low-maintenance alternative to big-inch nitrous engines. This engine can be custom-configured to fit many classes as needed. If you are tired of the nitrous routine, this is your engine combination!
Spend more time racing instead of wrenching! These engines feature:
Premium forged crankshaft, aluminum rods, and our premium piston package for big boost
Available with cast iron, aluminum, or billet aluminum block
Steve Morris-designed custom camshaft
Custom CNC ported cylinder heads, titanium valves, shaft-mounted rocker system, etc.
Premium bearingless solid-roller lifters and custom heavy-wall pushrods
Various custom intake manifold options available
Available as wet-sump or dry-sump oiling system
Available with a centrifugal supercharger or turbocharger for the power-adder
Custom-configured FUELTECH or HOLLEY EFI with integral data acquisition and high-powered ignition system
Custom fuel system with matching fuel filter, boost-referenced regulator, and pump
Complete custom machining, competition engine assembly, and engine dyno calibration
Many options available for this engine combination. Please contact us to design an engine around your exact requirements.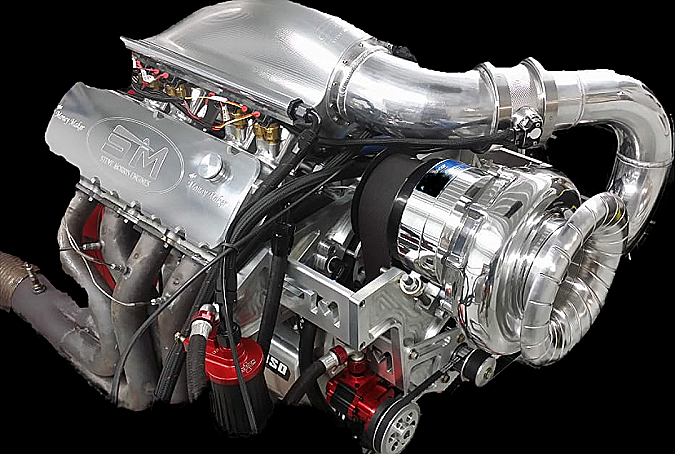 Shown with optional upgrades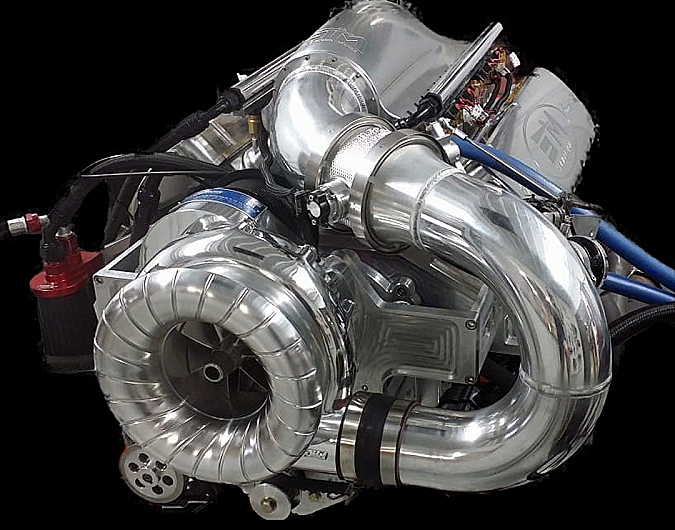 Shown with optional upgrades