2,000+hp top dragster engine
SME BBC Top Dragster Engine Package - 2,000+hp
The STEVE MORRIS ENGINES' TOP DRAGSTER engine package has been designed to offer you the ultimate in power-production capabilities, minimal maintenance, and maximum repeatability. Unlike other T/D packages currently on the market, our combination allows you to make boost control changes, fueling, timing, etc from one simple laptop connection (without ever getting dirty). We use our proven-reliable coil-near-plug ignition system and delete the need for an ignition box and a distributor (it is all handled through the HOLLEY EFI). We can also handle all of the data acquisition, as well as create custom safety triggers to shut the engine down in the event of an issue - saving you time and money.
One of the benefits of our combination is the ability to maintain a consistent AFR throughout the pass, and having the EFI system make corrections in the background. Our solution allows you to fine-tune fueling and timing per cylinder, and is designed to fit in a compact DRAGSTER chassis. RACEPAK integration is available as an option (but not required).
Easily making over 1,400 ft-lbs of torque at only 4,500rpm, and makes 2,000+hp without braking a sweat, this combination will leave the line hard and pull all the way down the track. With this combination, multiple tunes for the EFI system can be programmed depending on how hard you want to run the combination - for example - you can have a 6.40 tune, 6.20 tune, and a 5.90 tune. This can be changed on the fly within seconds (and without physically changing anything on the vehicle - no gear swaps, no jet changes, no belts or pulleys).
As with any of our custom engine packages, these can be configured with a variety of optional components. If you prefer to do this as a ProCharger or VORTECH centrifugal supercharger - we can do that too! Contact us for more information!
FEATURES:
DART iron block, custom-machined in-house
Premium forged rotating assembly
SME custom camshaft profile (solid roller)
Custom BRODIX cylinder head package
Custom shaft-mounted rocker system
Custom billet valve covers
Competition machining and engine assembly
EFI-ready intake, ported, with fuel rails
Wilson Manifolds inlet elbow and throttle body
Custom Holley EFI system with boost control and EGT
Single set of billet fuel injectors
Waterman belt-driven fuel pump and custom high-volume fuel pressure regulator
Custom coil-near-plug ignition system
Custom single billet turbocharger, polished compressor cover, with SS v-band turbine housing
Turbosmart wastegate and BOV's
Stainless Works BBC turbo headers, with custom piping for T/D
Engine dyno-tuning of your engine
Many options available for this engine combination. Contact us to customize yours today!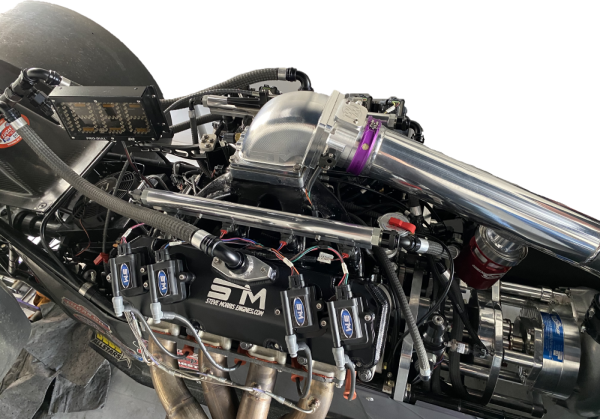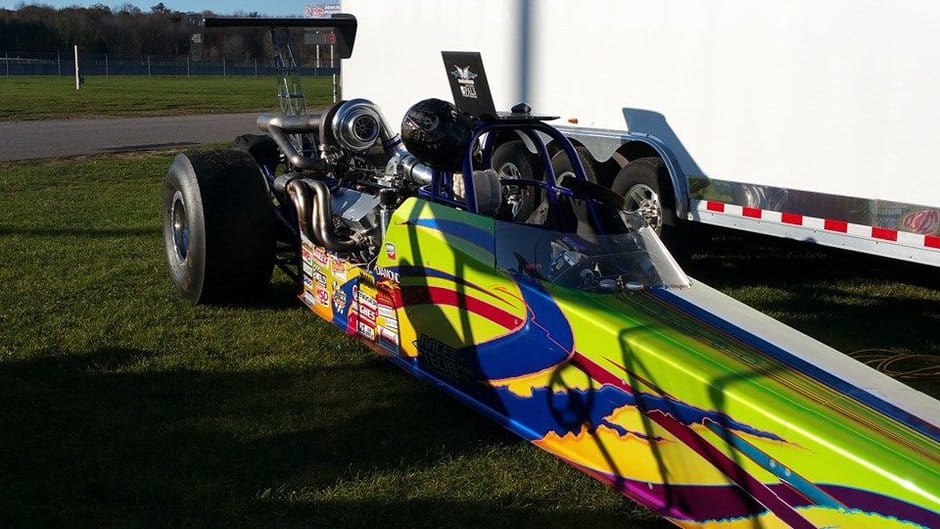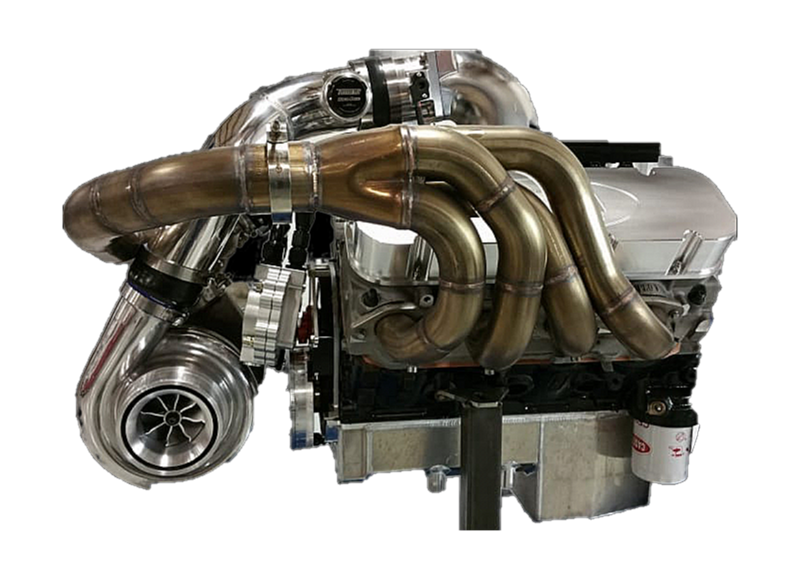 Shown with optional upgrades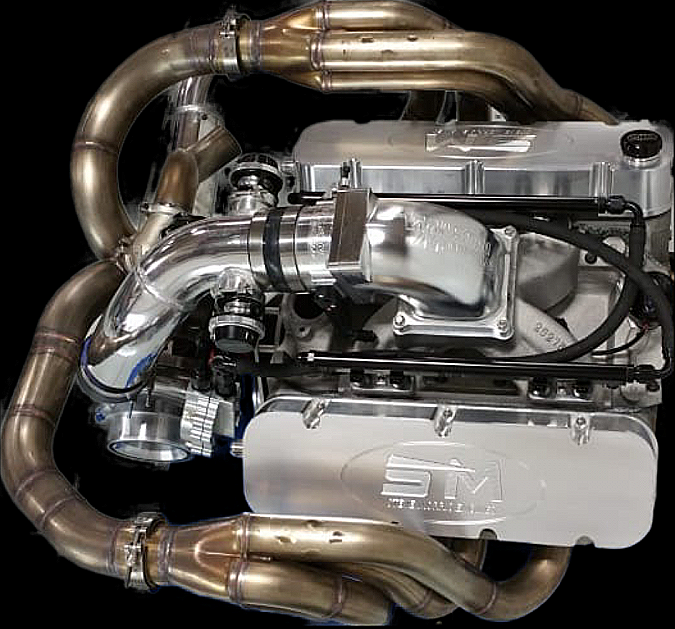 Shown with optional upgrades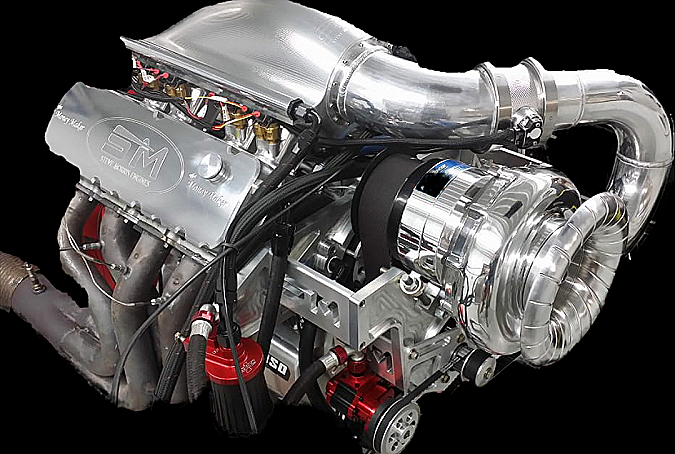 Shown with optional upgrades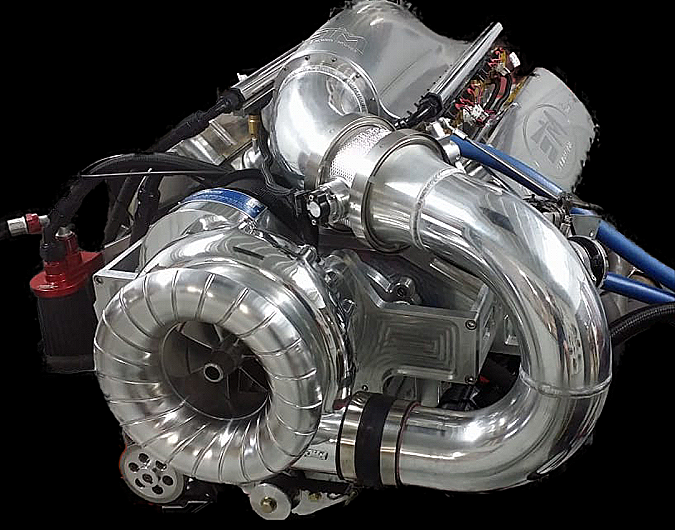 Shown with optional upgrades